This is dantzaz
Dantzaz is team
At Dantzaz, we have a stable team of coordination, production, artistic direction and communication, and a parallel structure called Batzarra, which acts as a "council of sages" that guides our momentous decisions. In addition, we recognise that our performers are fundamental and support them in their personal and professional development to carry out our productions and residencies successfully. We strive to create a respectful and collaborative working environment that fosters their creativity and enables them to reach their full potential on stage.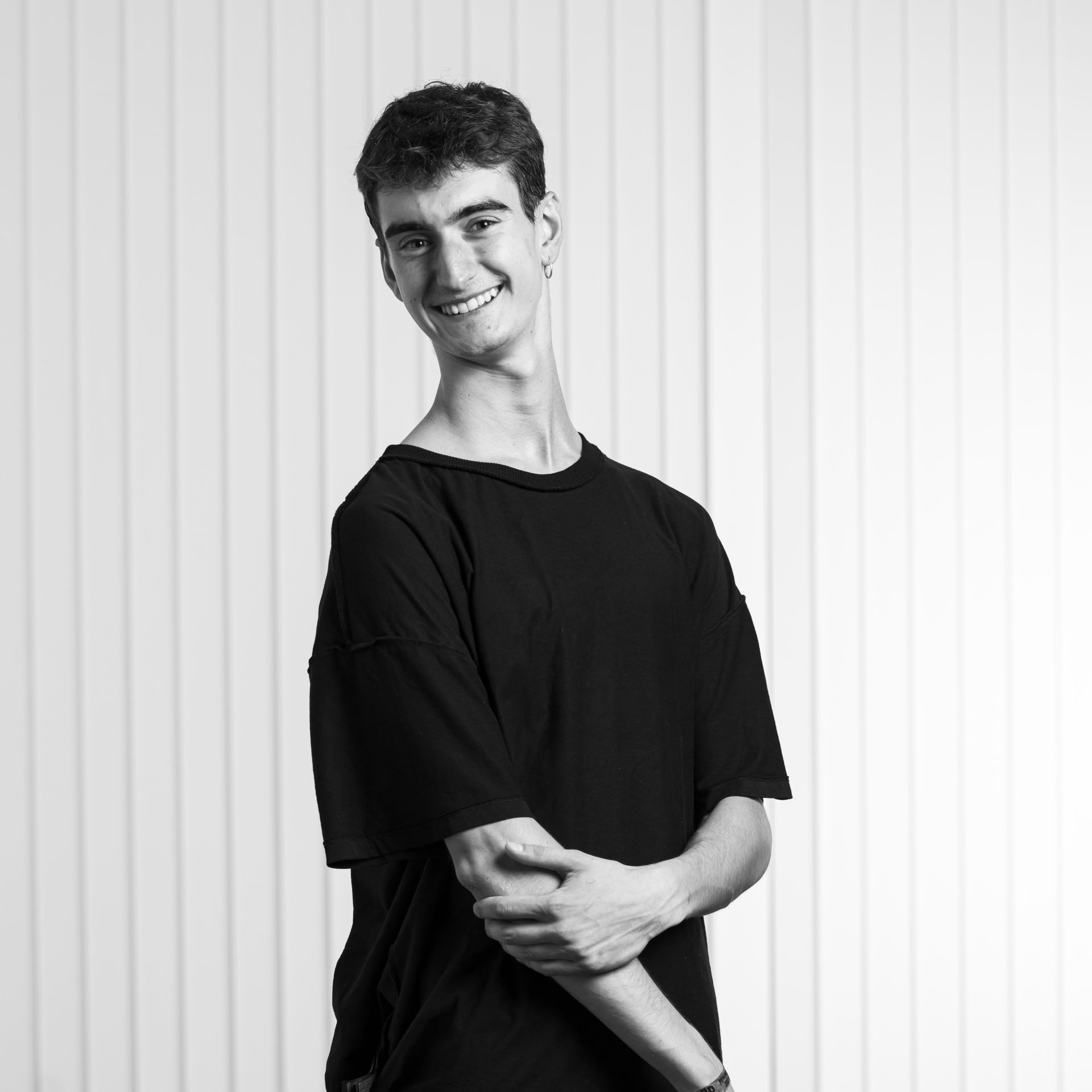 Estebe Abrisketa
«Dance is teaching me not to try to be better than everybody else, but to improve myself»
Born in Irun in 2000, where he began his elementary classical dance studies at the Irun Municipal Dance School. He later graduated in classical dance at the Escuela Profesional de Danza de Castilla y León in Burgos. He received a scholarship from The Washington School of Ballet in 2019. In 2022 he was part of the corps de ballet in the production of La Traviata at the Teatro Calderon in Valladolid, and that same year, he received a scholarship at Feijóo Ballet School (Houston, Texas). In September, he joined Dantzaz.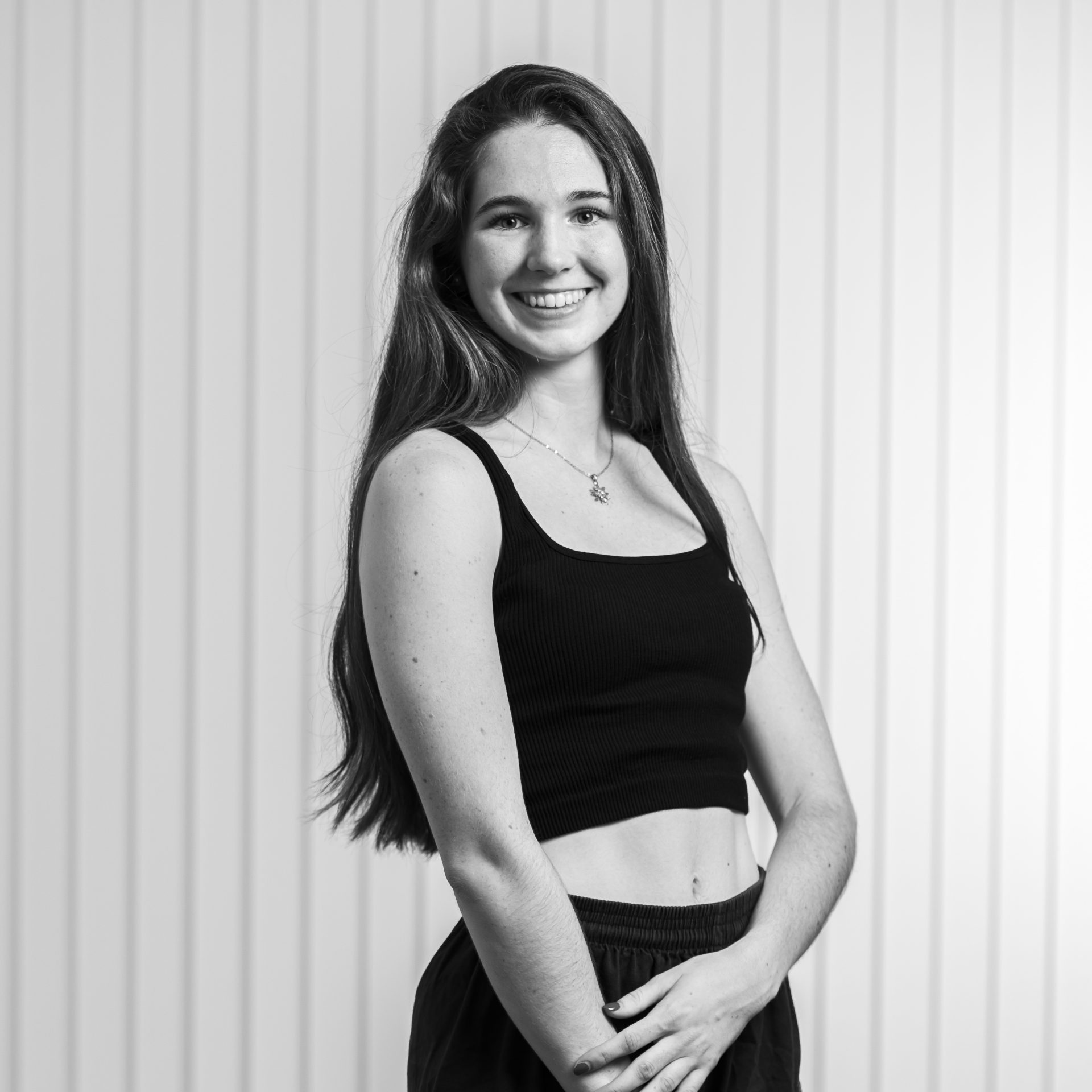 Nerea Bakero
«We are born with a body that, at the mercy of dance, transforms space, time, those who move it and those who observe it»
Born in Irun in 2000, she began her training in classical dance at the Municipal School of Irun and then went on to combine different styles such as urban and contemporary dance. From 2018 to 2022, she entered the Escuela Profesional de Danza de Castilla y León, in Burgos, and graduated with a specialisation in contemporary dance. After training and participating in creations with distinguished choreographers, she joined Dantzaz in 2023.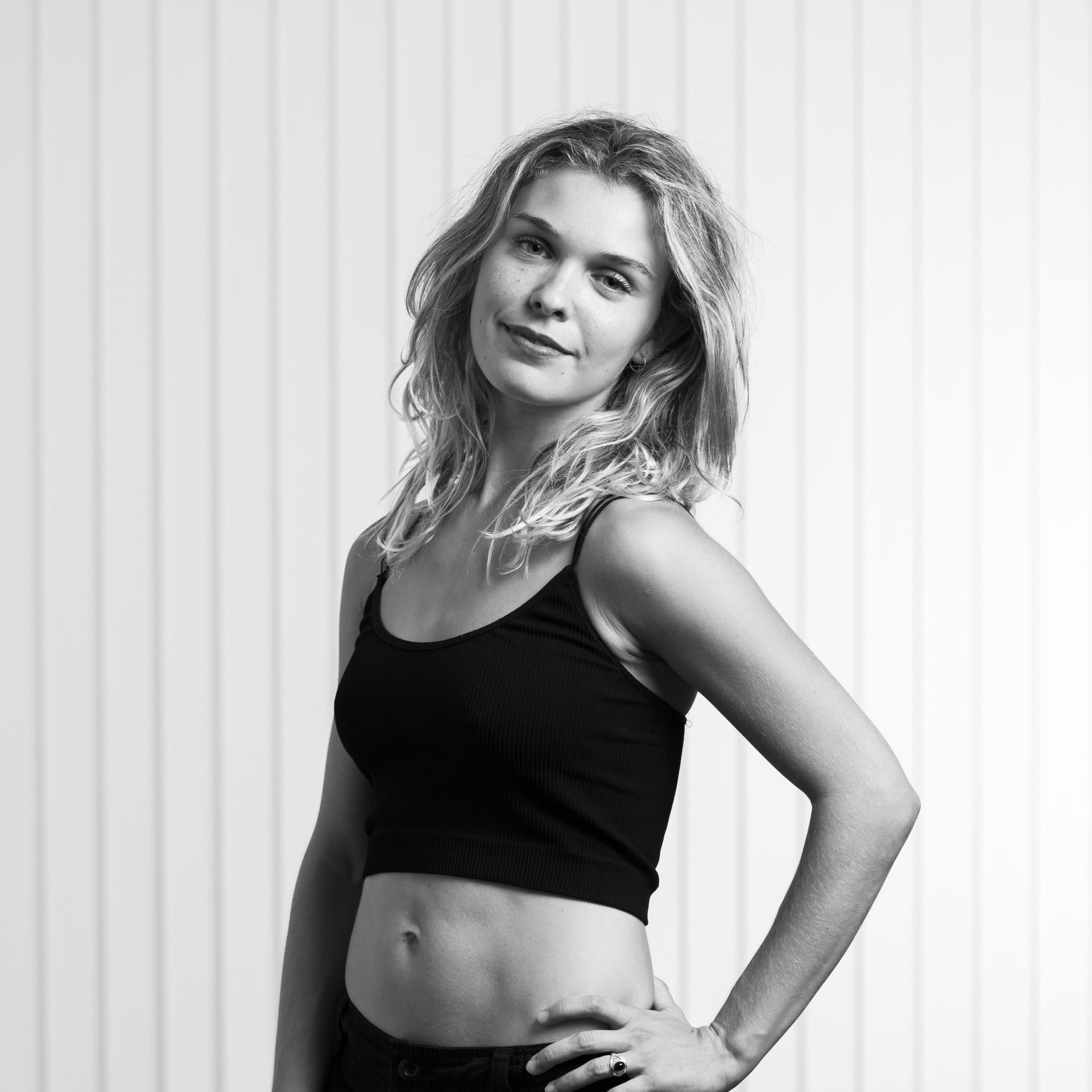 Mariona Carrasco
«In dance imagination and reality collide, when dancing a galaxy grows in me that leads me to feel without limits. It is an explosion of pleasure»
Born in Barcelona (1999), she studied dance at the Center de Dansa de Catalunya between 2010 and 2017. After completing her training in 2017, she moved to Romania, where she began her professional career at Teatrul de Balet, Sibyu. In 2020, she worked with Equilibrio Dinamico and in 2022 she started a new artistic stage in Dantzaz.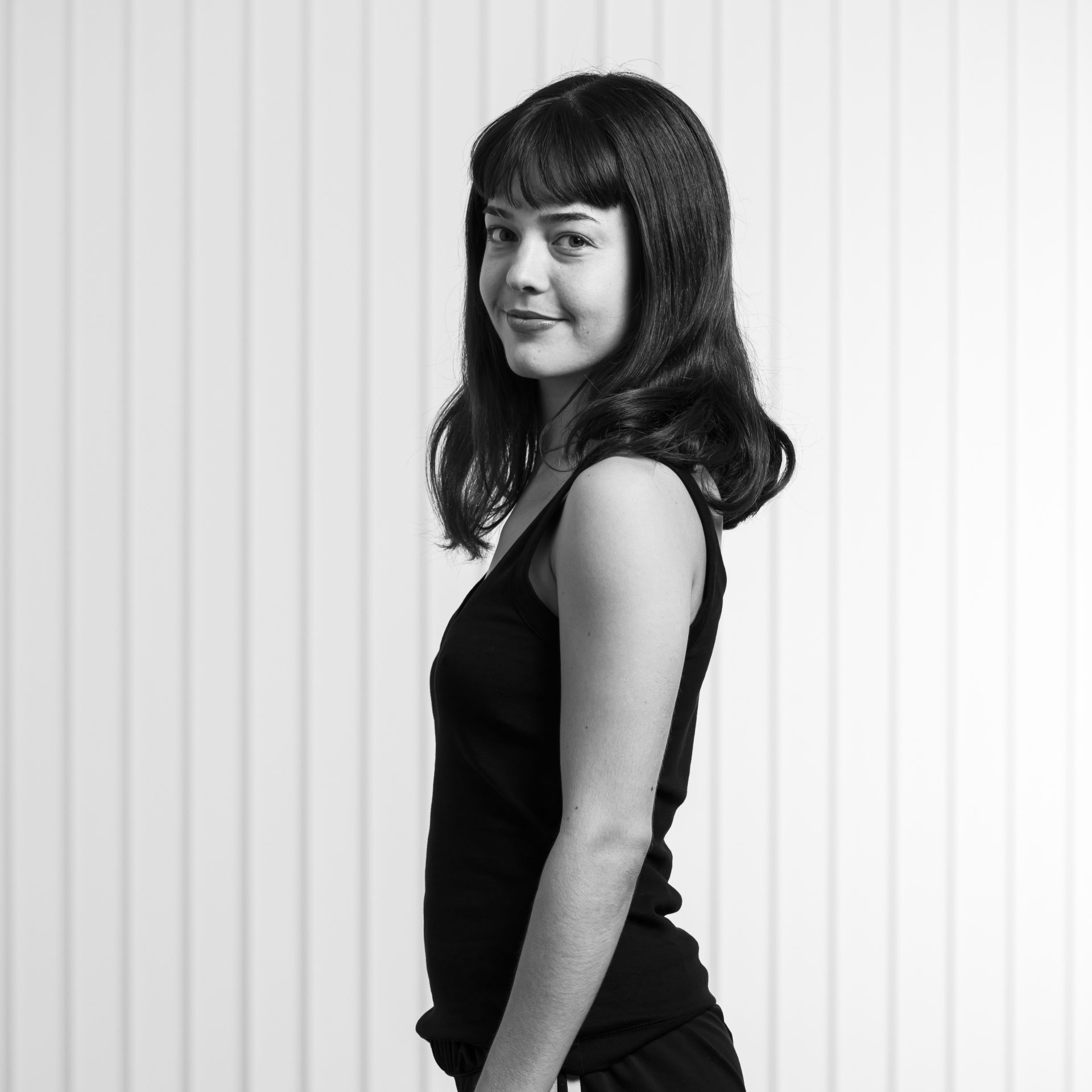 Margot Castro
«There's not a day goes by that I don't dance».
Born in Donostia in 2003. She started dancing at the Fagoaga Academy in Donostia at the age of 4. Then she went to study at l'École de Ballet de Biarritz from 2018 to 2021. Then she went to the PAR DANSA training centre in Barcelona. Since 2022 she is part of Dantzaz.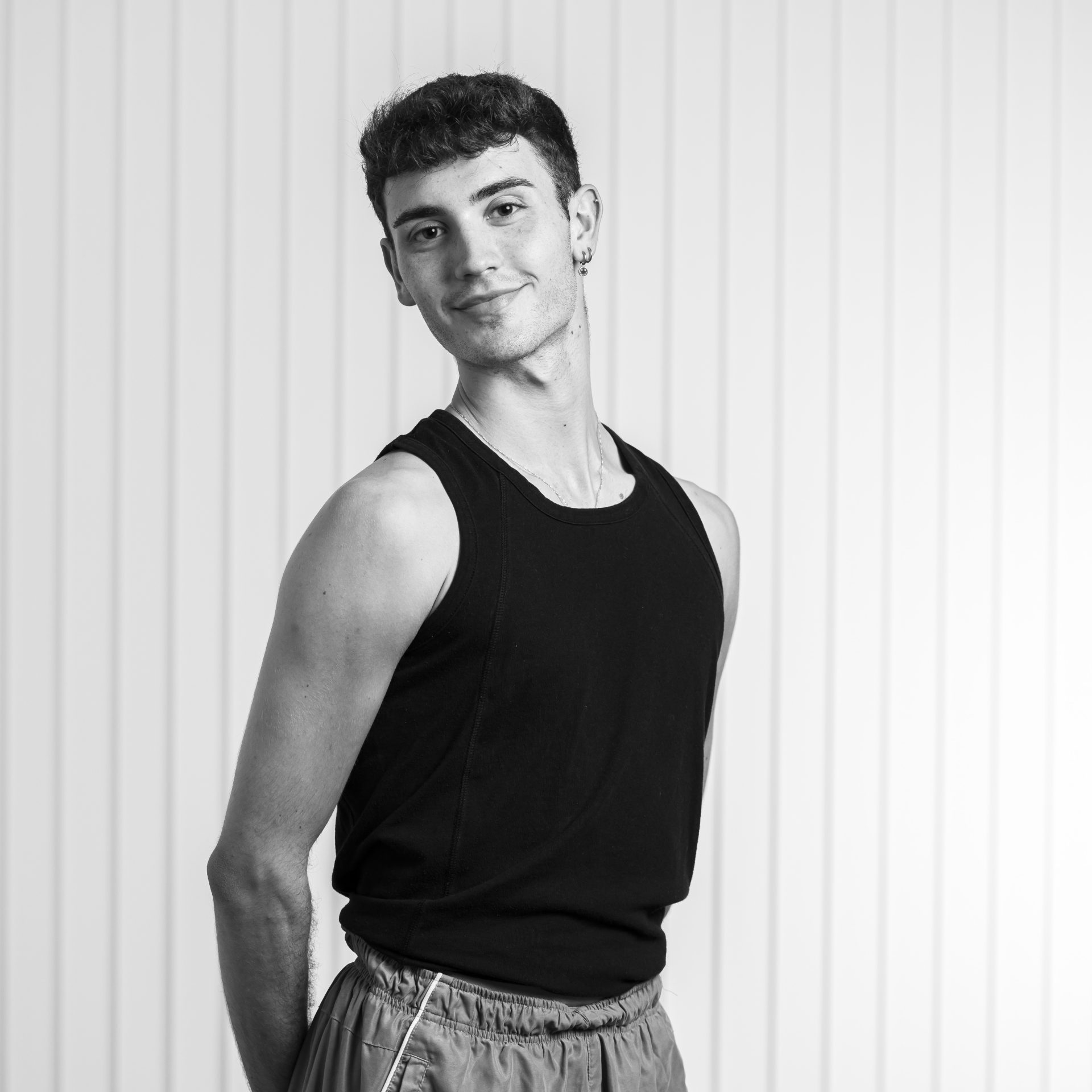 Efrén Colomer Pérez
«When I dance I express the depths of my soul, is what I turn to when I feel that the world is falling apart»
Born in Palencia in 2001. He graduated with a speciality in classical dance from the Castilla y León Professional Dance Conservatory in Valladolid. In 2022 he was part of Valencia Dancing Forward (VDF). In January 2023 he entered the África Guzmán Dance Project (AGDP).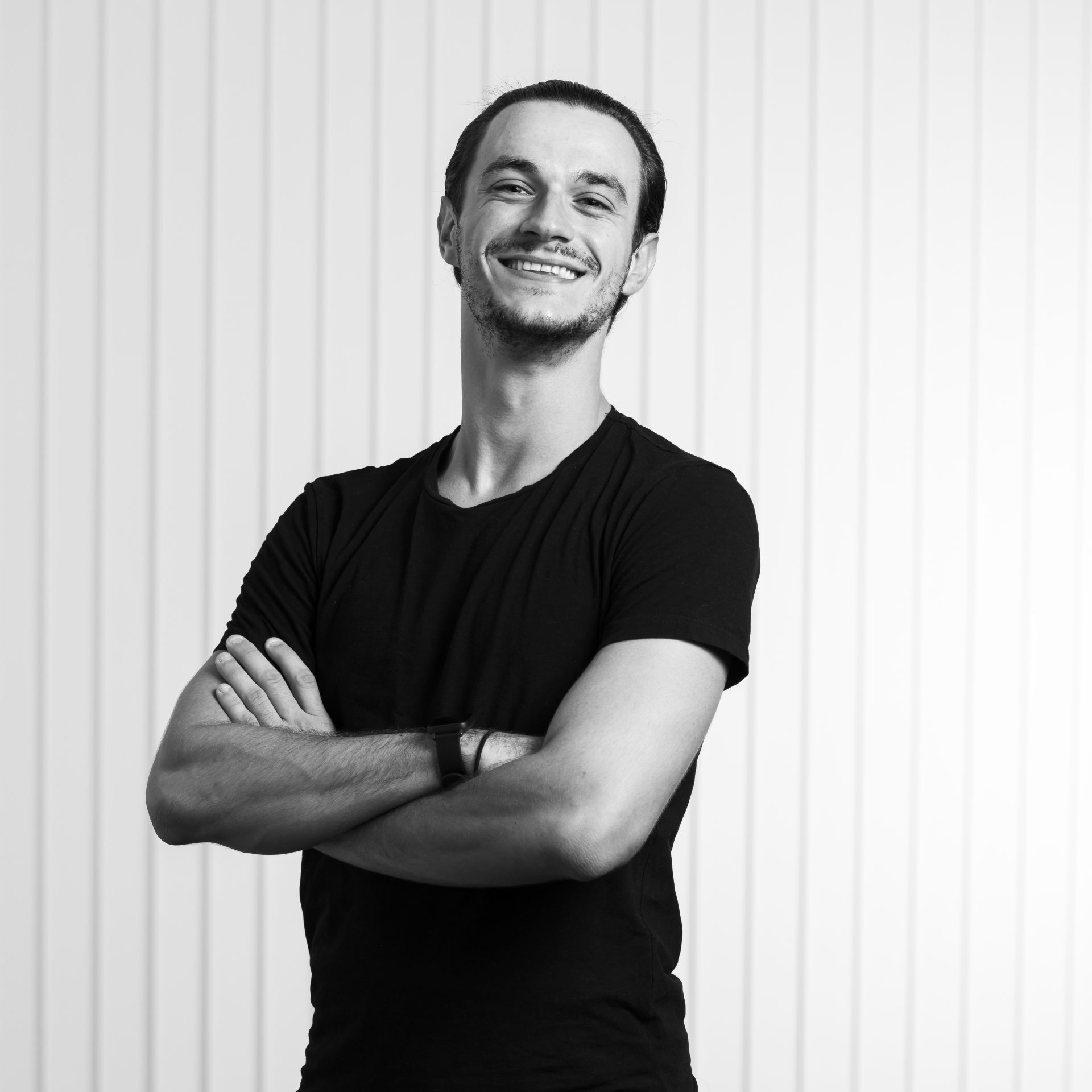 Filippo Cosso
«Dance is our moment of tranquility and an outlet for our emotions»
Born in Torino (Italy) in 2001, he trained at the Teatro Nuovo Torino (2015-2020). Subsequently, he became part of the Agora Coaching Project Reggio Emilia (Italy) and in 2022 he passed through the Alvin Ailey American Dance Theater in New York before arriving at Dantzaz.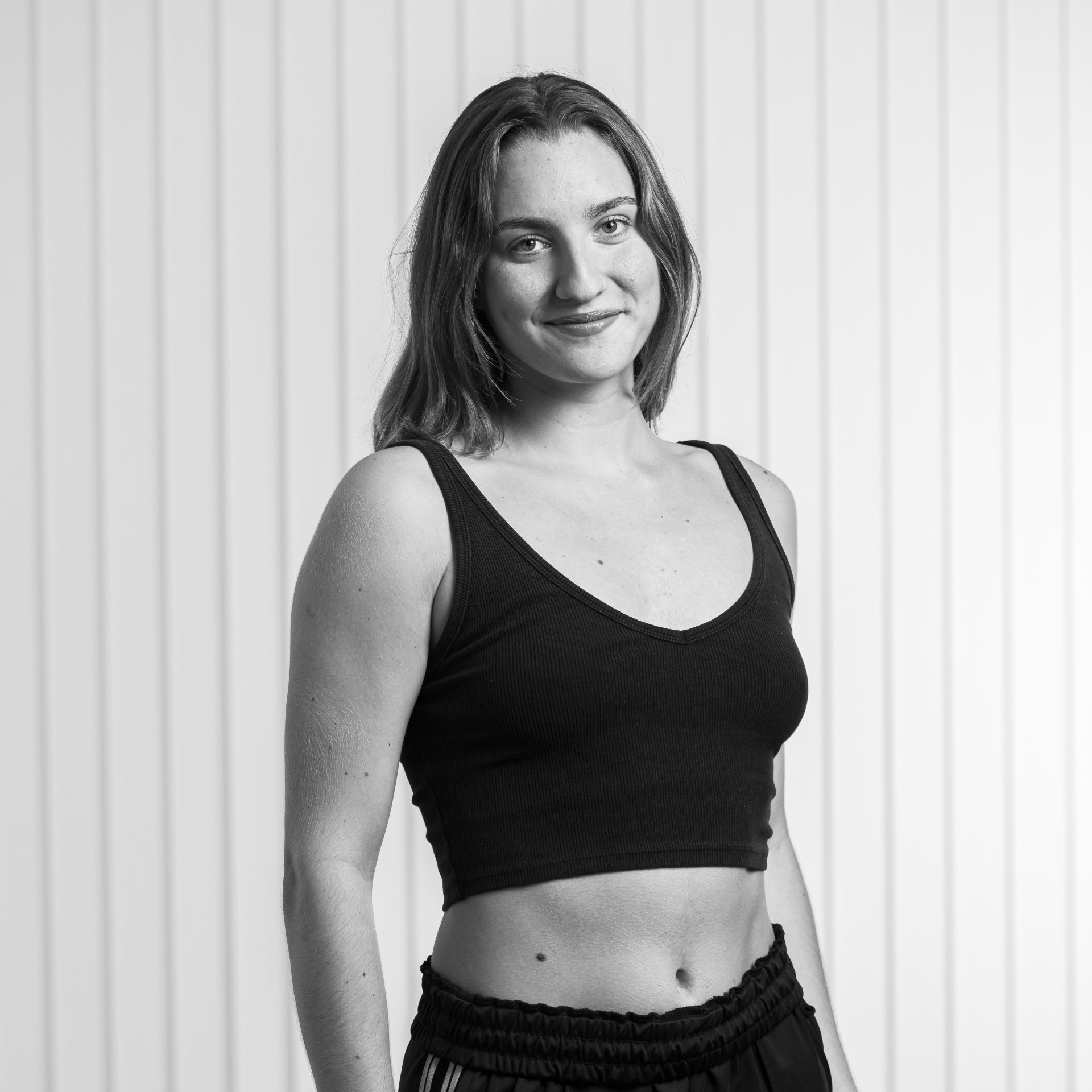 Inês Costa
«I dance to feel and to make others feel»
Born in Lisbon (Portugal) in 2002. She took her first dance class at the age of five in Associação de Dança de Lagos (Portugal). She continued her academic studies at Academia de Dança Contemporânea de Setúbal (Portugal), where she graduated in 2020. After finishing her studies, she joined Elephant in the Black Box Junior Company (France). In 2021, she began her professional career with Vórtice Dance Company (Portugal) and in 2022 she incorporated Kale Cooperativa Cultural (Portugal). She has recently performed pieces with Lasala and in 2023 she will be part of Dantzaz.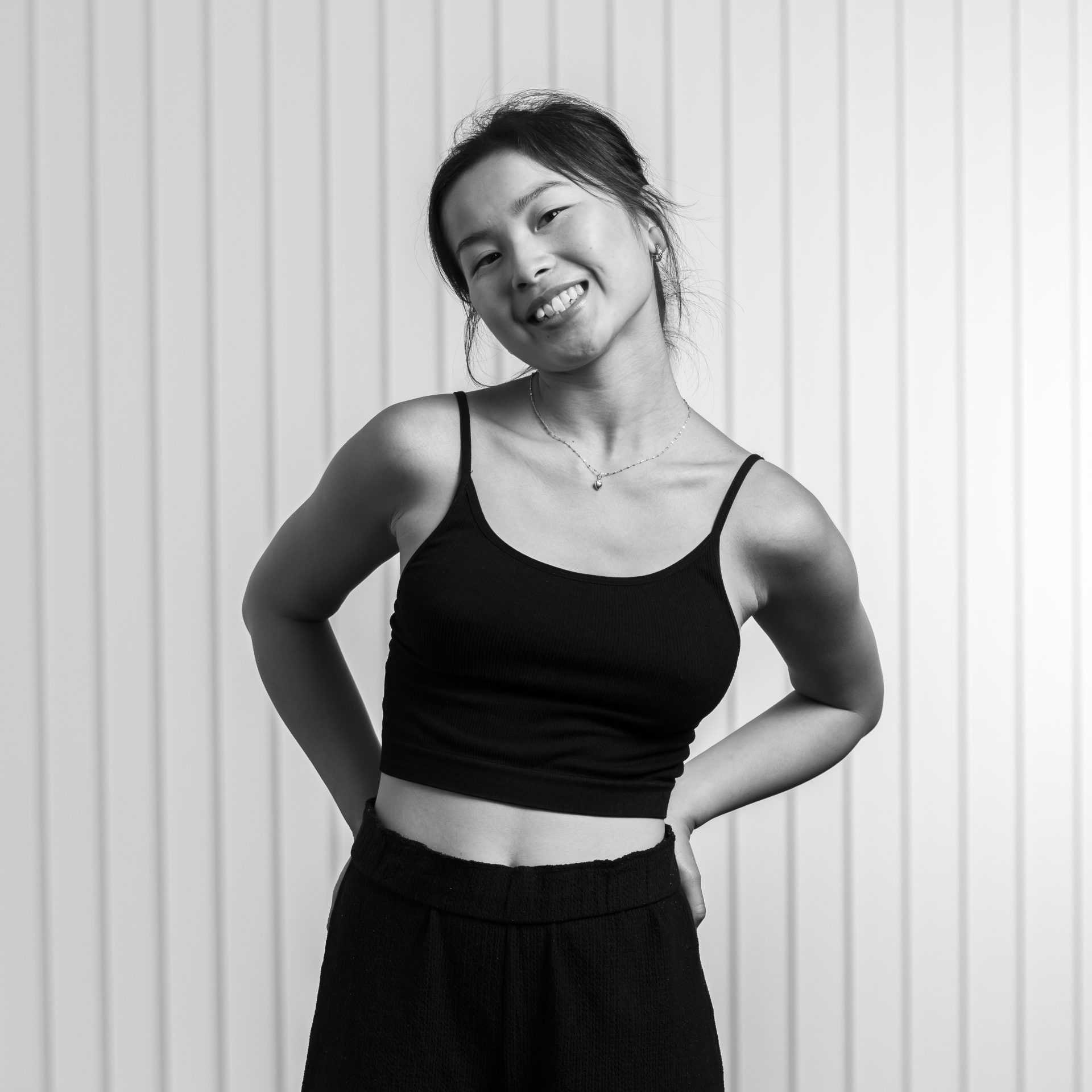 Clara Esteban
«I love dance in all its forms. But not only dance; dance, people, teachers, growing, maturing, sharing and learning»
Born in China in 2004 and graduated from the Escuela Profesional de danza de Valladolid (2022). During this period she also worked as a dancer and actress in the Musical Billy Elliot and in several TV series in Madrid. After completing her training, she did an internship with the Thüringer Staatsballett company in Germany. In 2023, she works with Opera Zuid in a new production touring the Netherlands. In 2023 she joins Dantzaz.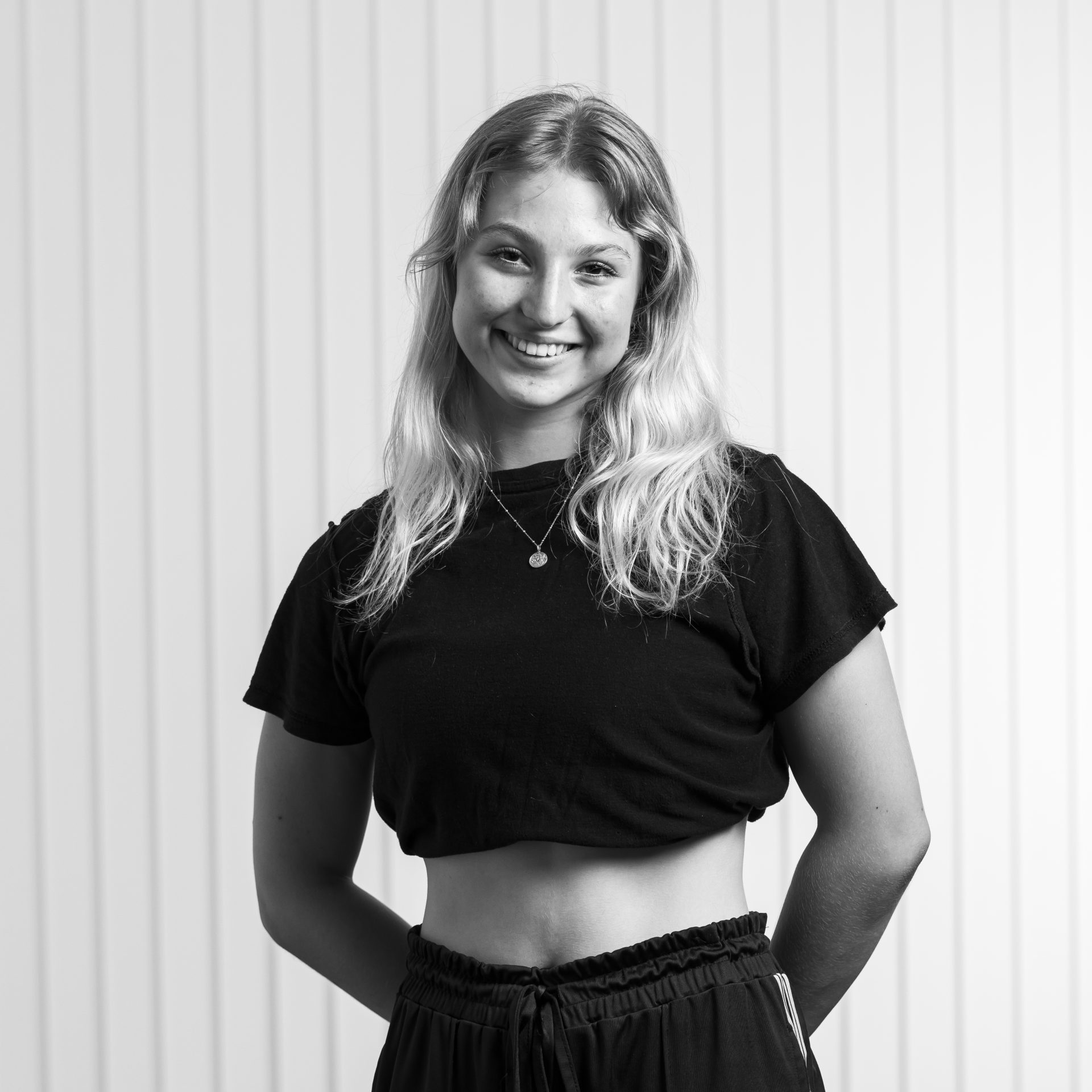 Alissa Kouzmenkov
«Dance is my life partner, it takes my hand and guides me through every obstacle»
Born in New Zealand (2004). She started dancing at the age of two at the Amanda Bollinger Dance Academy (Gold Coast, Australia). She completed her high school dance studies there before starting to study contemporary dance at the Zurich University of the Arts (ZHdK) in 2021. In 2023, she joins Dantzaz.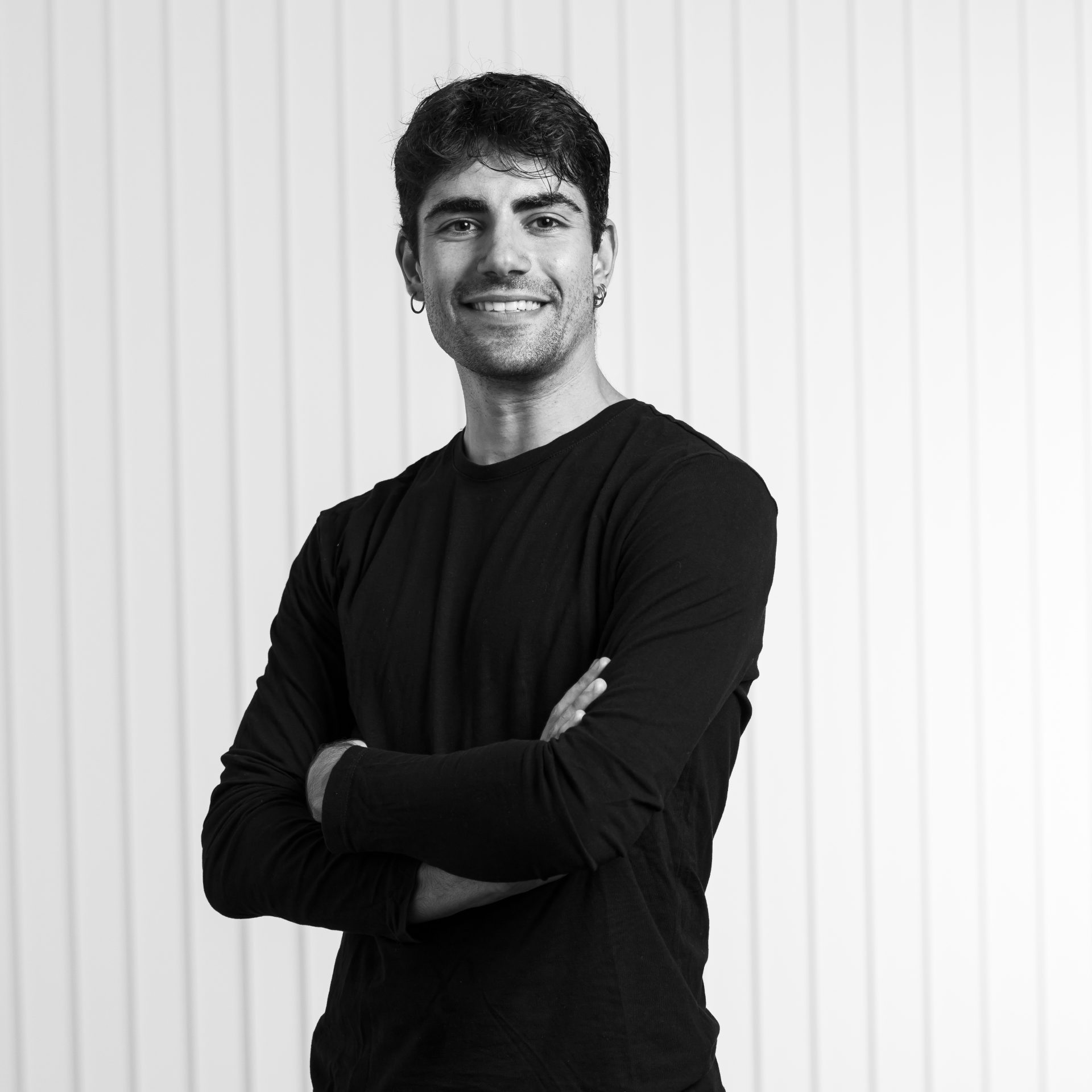 Lele Mazzella
«Dance allows my inner sun to burn giving me life»
Born in Lacco Ameno (Italy) in 2000, she studied dance at the Accademia Tersicore Brindisi between 2013 and 2019. After completing her apprenticeship, she was part of the Eko Dance Company of Torino (Italy) until joining Dantzaz in 2022.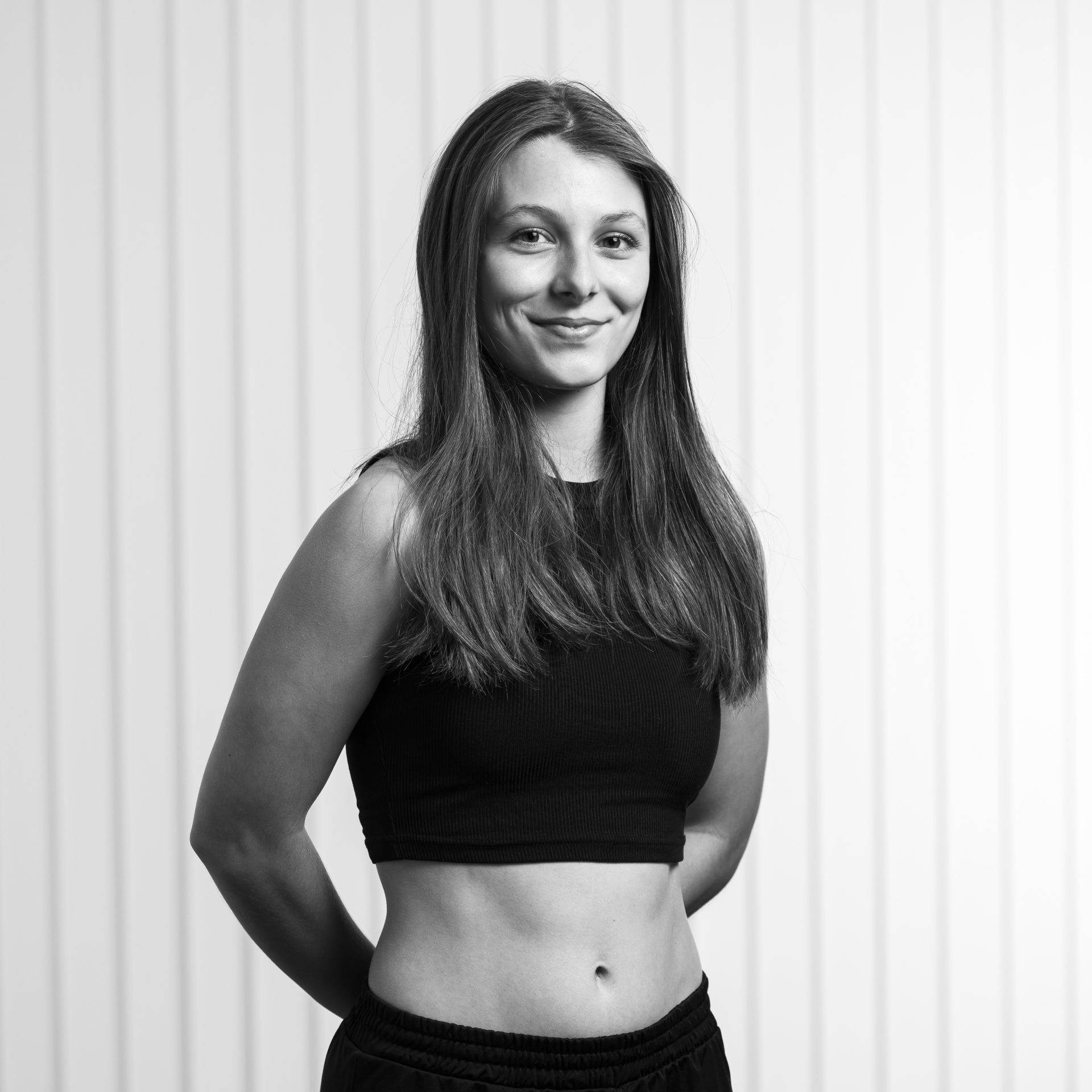 Maitane Picabea
«Dance is the best way to escape and improve me every day»
Born in Donostia in 2004, she started her classical and contemporary dance training at Studio 84. She has continued her training in various ballet and contemporary dance courses, masterclasses and workshops throughout Gipuzkoa. She has been a member of Dantzaz since 2022.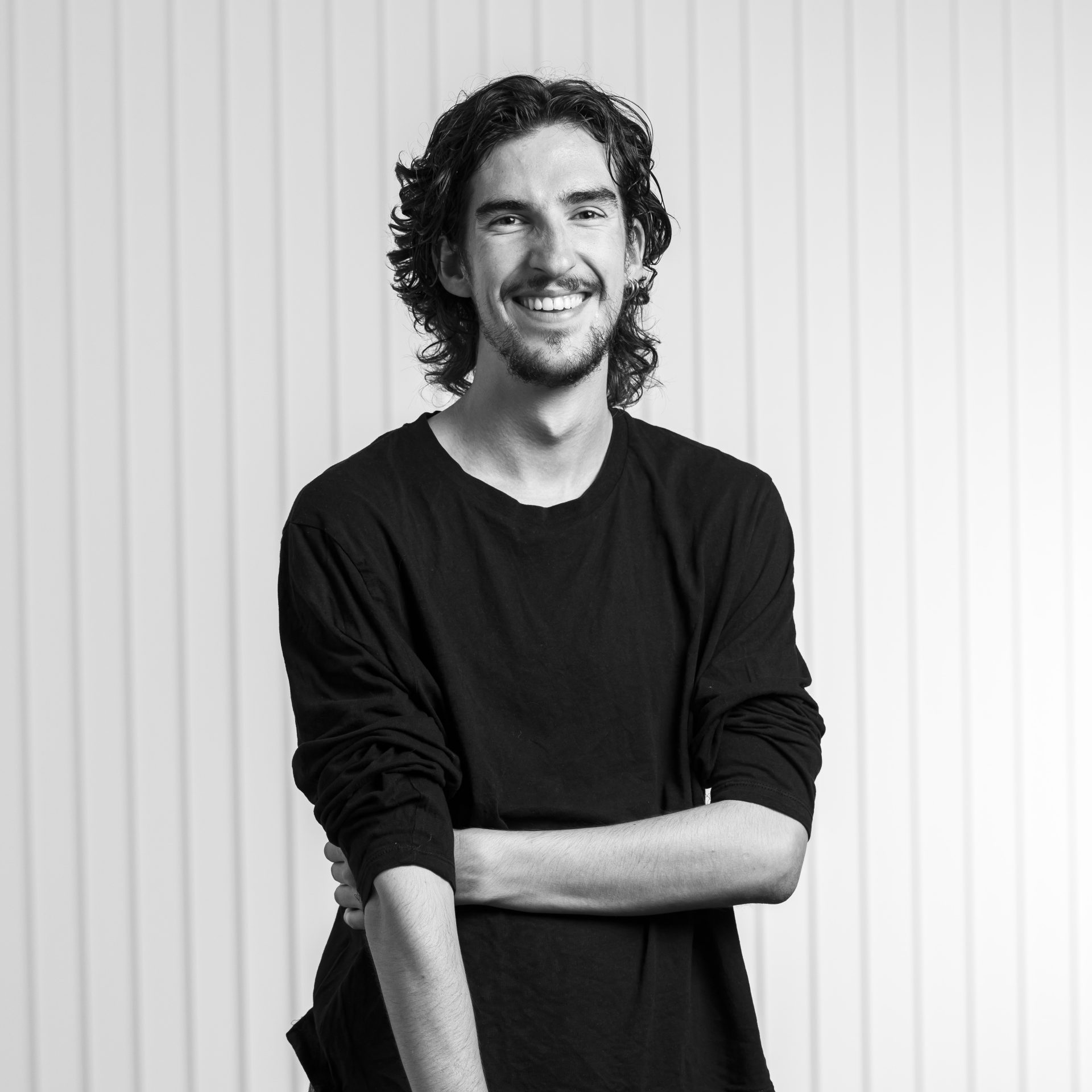 Iñigo Rementeria
«I dance to live and, luckily, I live from dance. It is my escape door and it is my best ally to express myself»
Born in Getxo in 1999. He completed his studies at Dantzerti, the Escuela Superior de Arte Dramático y Danza de Euskadi and in 2019 he collaborated with Lokke Konpainia. Since 2021 he has been a member of Dantzaz and in 2023 he began to collaborate with Organik Dantza and created, together with Laura G. Latasa Diskordia Kolektiboa.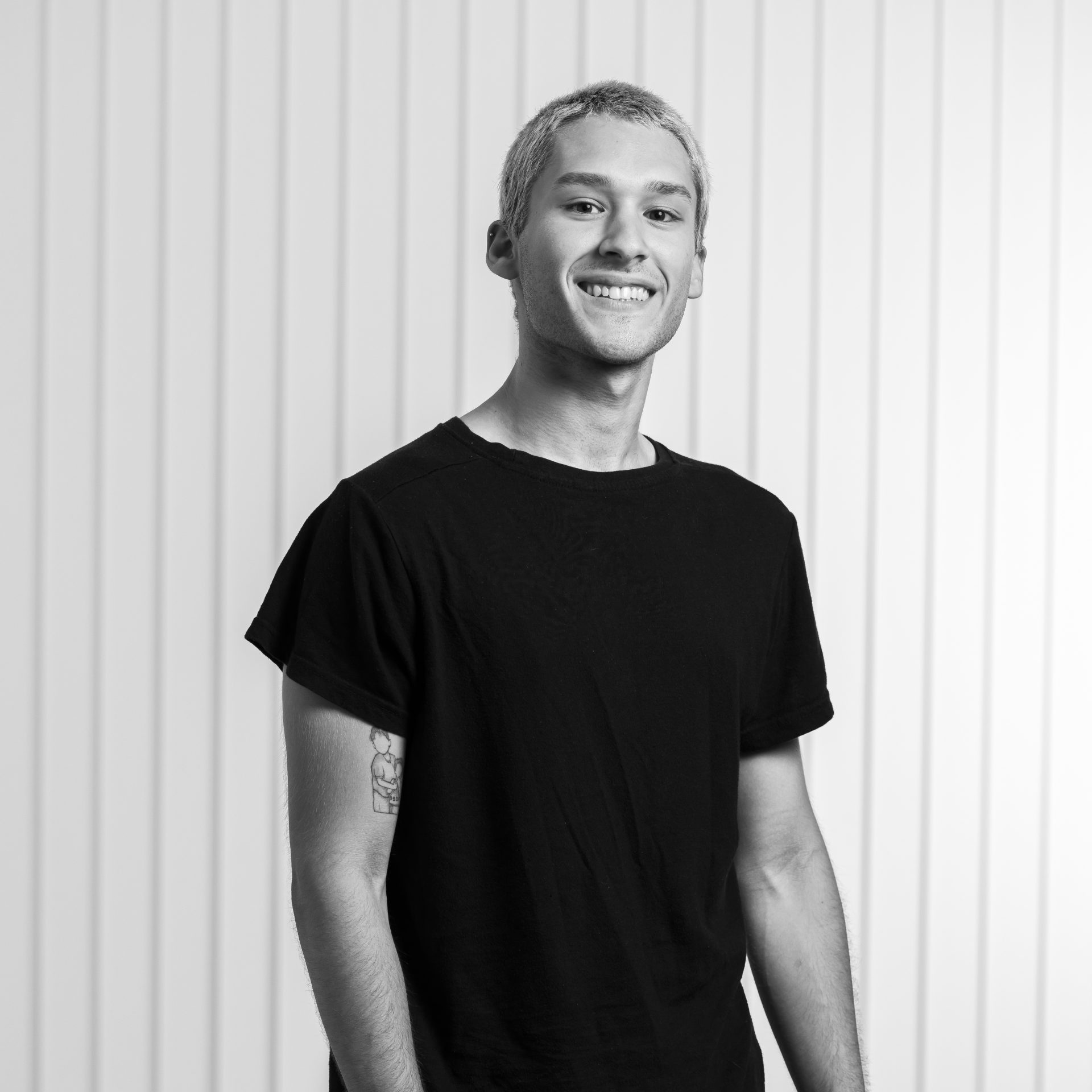 Ricardo Vásquez Allen
«Endless movement in which the body listens and learns to transform it into your dance»
Born in Yucatan (Mexico) 2003. He began his formative stage as a dancer of urban dance at Antara Dance Studios (2017-2019 Mexico) to then join the Conservatory of Contemporary Dance in Yucatan (2019-2021 Mexico). He was accepted at Zurich University of the Arts (2021-2023 Switzerland) for the contemporary dance program, and in 2023 he becomes a member of Dantzaz.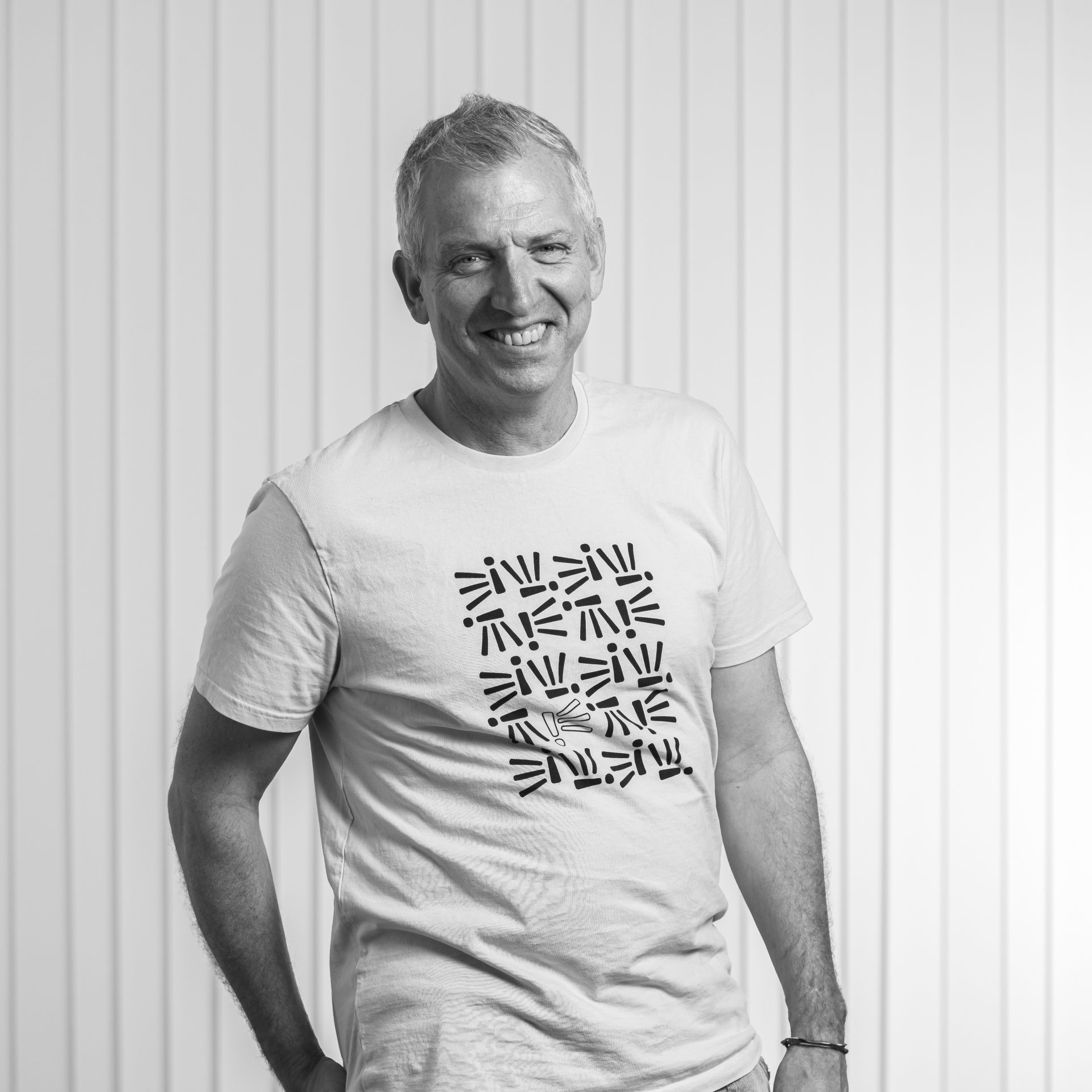 Fernando Saenz de Ugarte
General manager, responsible for the Think Tanz area and the network and projects area
An eclectic cultural manager, Fernando Sáenz de Ugarte has extensive experience in environmental education projects, socio-cultural and socio-educational animation or human rights at an international level. During the last 25 years, he has focused his career on the performing arts sector and has been part of Teatro Paraíso, has directed the Barañáin Auditorium in Navarra for ten years and has been part of the board of directors of La Red Española de Teatros, Public Auditoriums, Networks, Circuits and Festivals. Read more…
He joined Dantzaz in 2012, assuming the restructuring and consolidation of the company and incorporating lines of work from innovation and collaborative work. It designs the annual processes of choreographic creation and production and is responsible for the launch of "Think Tanz", an innovation laboratory that links choreographic creation with other business sectors such as tourism, hospitality, industry, sports or education. Likewise, he has promoted various mediation strategies carried out by Dantzaz in recent years that are opening new paths, and have become transversal pieces for the creation processes of Dantzaz. He accompanies the entrepreneurial processes of Dantzaz performers and other dance professionals related to Dantzaz and Dantzagunea. He is currently a member of the Board of Directors of Eskena and an academic of the Performing Arts of Spain, as well as a member of the Basque Council of Culture.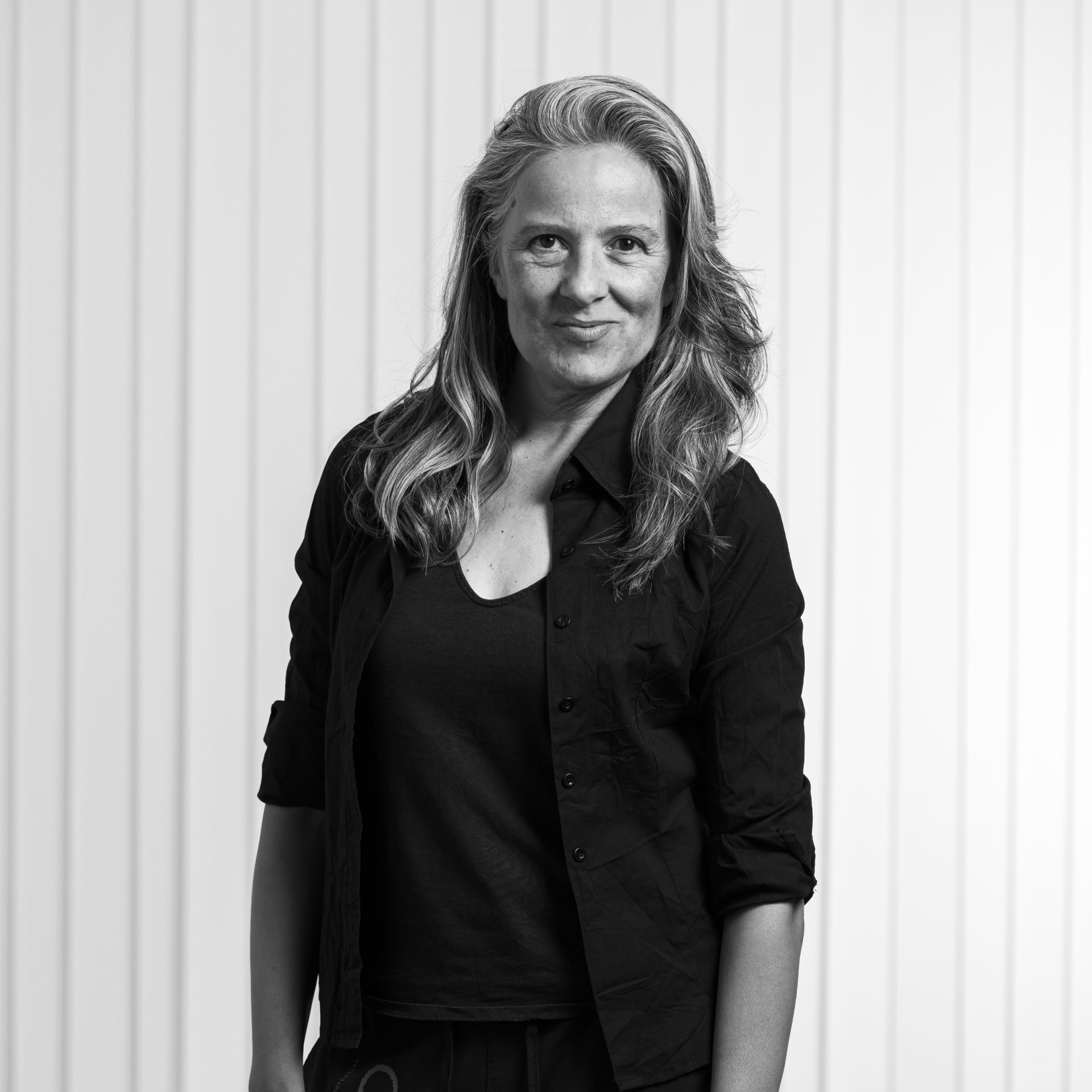 Adriana Pous
Artistic director, Ballet Master and responsible for artistic accompaniment
Her experience as a dancer has been forged in Europe and South America sharing the stage with artists from the projection of Nureyev, Makarova or Bujones, among others. She has been leading the Dantzaz project since 2002, giving young European dancers the opportunity to gain stage experience through creations, productions and tours. Leer más…
She teaches classes and workshops in the company and has been invited to participate as a jury in national and international dance events. As artistic director of the company, she has accompanied 60 productions for two decades and is responsible for the selection of choreographers invited to create for Dantzaz and for the coordination of these reception and residency processes with institutions around the world such as Korzo (Holland) , Dance Base (Great Britain), Danish Dance Theater (Denmark), Conseil des Arts et des Lettres du Quebec (Canada) or Plesni Teater Ljubljana (Slovenia).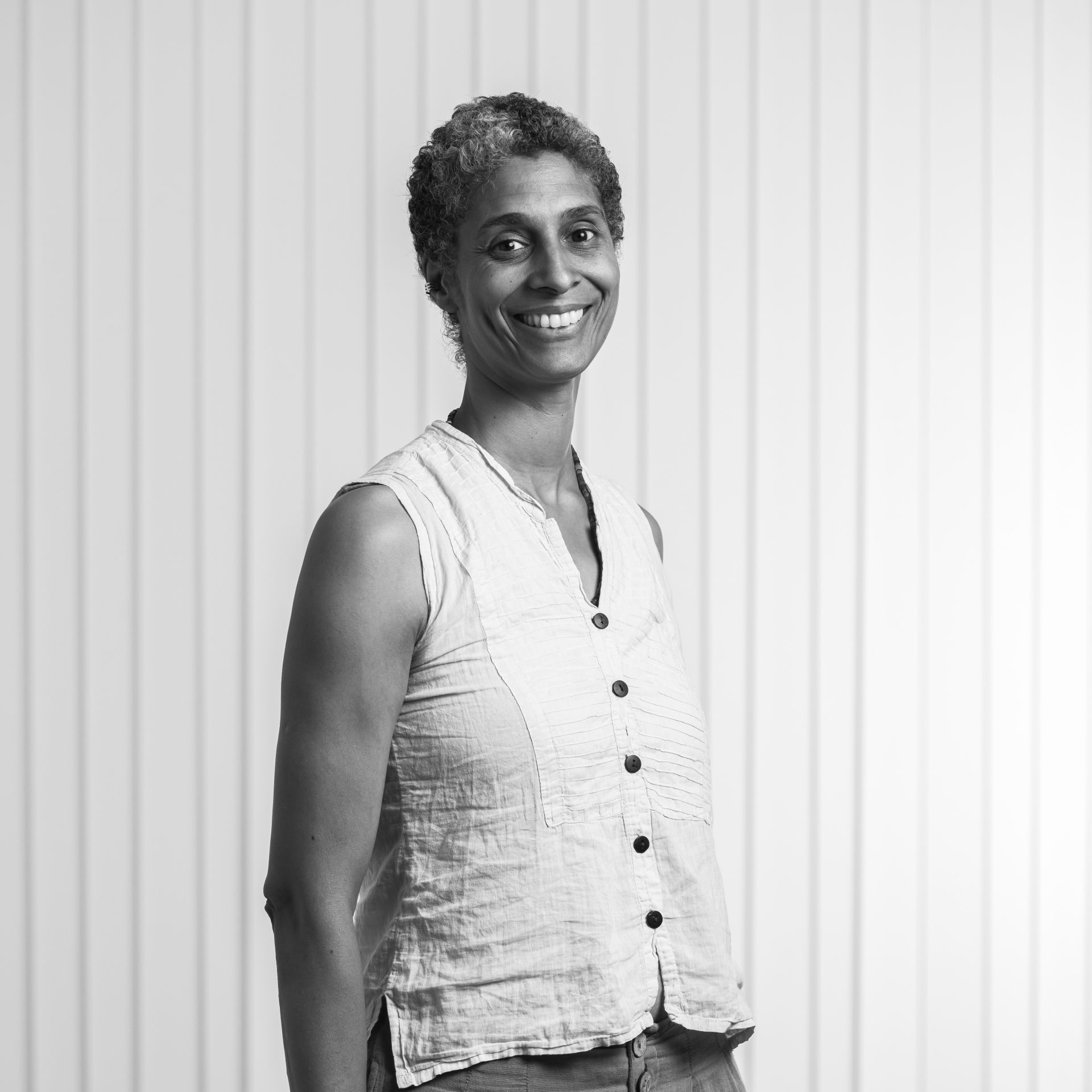 Bertha Bermúdez
Project development and documentation manager
After a career as a dancer with choreographers of the prestige of Maurice Bejart, William Forsythe, Nacho Duato, Rui Horta, Paul Solvin Norton, Gregory Colbert and Emio Greco| Pieter C. Scholten, Bermúdez directs his professional career towards the field of transmission, research and documentation of dance, coordinating and directing various mediation and study projects for the ICK Amsterdam Choreographic Center, Amsterdam Hoogschool, the Music and Arts Archive Performing arts from Navarra, Gipuzkoako Dantzagunea and Dantzaz. Leer más…
He collaborates closely with different European research groups focused on the analysis of dance, documentation and digital media and has worked, since 2016, in Dantzaz from the coordination of the Red Atalak project, in the development of projects and in the accompaniment of choreographers and choreographers.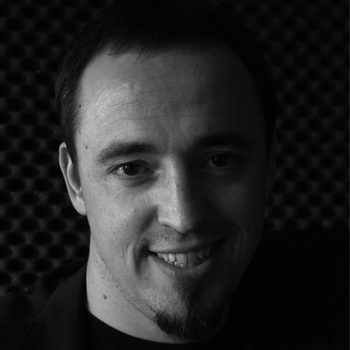 Iker Bengotxea
Responsible for the administration area
Curious specimen in whose cultural trajectory he has had to be immersed in the dark world of numbers, accounting, invoices and justifications, and on stage in his work as an actor and singer. Such an unusual profile helps us break the usual barrier between offices and stages, achieving the necessary empathy and understanding of those on one side and the other. Leer más…
Trained in Business Sciences and Cultural Management (Master in Direction and Management of Cultural and Creative Industries from the Miguel de Cervantes European University), he joined the Navarra Theater Network in 2018, where he launched the Performing Arts Circuit. As a result of this work, he became a sporadic advisor to the culture team of the Government of Navarra and managed some of its programs, such as 948C / Kultura. In parallel, he becomes part of the Dantzaz team to contribute to improving and professionalising the entity's financial management.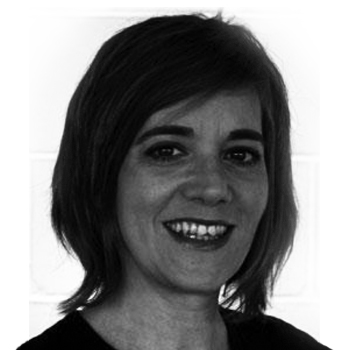 Sofía Alforja
Coordinator of Dantzagunea
Trained at the Navarra Theater School in 1988, she received a scholarship to study production at the Albeniz Theater in Madrid together with Teresa Valentin. After developing her internship at the National Center for New Trends in Madrid, directed by Guillermo Heras, she produced different shows for the Basque companies Bederen-1 and Tanttaka. Leer más…
In 1991, she worked as technical coordinator of the Auditorium of La Cartuja (EXPO'92) during the Pre-Expo, and in 1992 she was production coordinator of the STREET ANIMATION programme for the company HISPANO'92 at EXPO'92 (Seville).
From 1993 to 1995, he was the production manager of the different shows produced by ARTESZENA, Teatro Público de Gipuzkoa, associated until 2000 with the production of the Maiatza Dantzan festival of the Diputación Foral de Gipuzkoa.
From 1995 to 2000, she worked in the Quincena Musical de Donostia production department.
From 1998 to 2002, she worked in the production department of Zinemaldi, the Donostia-San Sebastian International Film Festival.
From 2003 to 2014, she was production manager at Dantzaz.
Since 2015, she coordinates Dantzagunea, the Dance House of Gipuzkoa.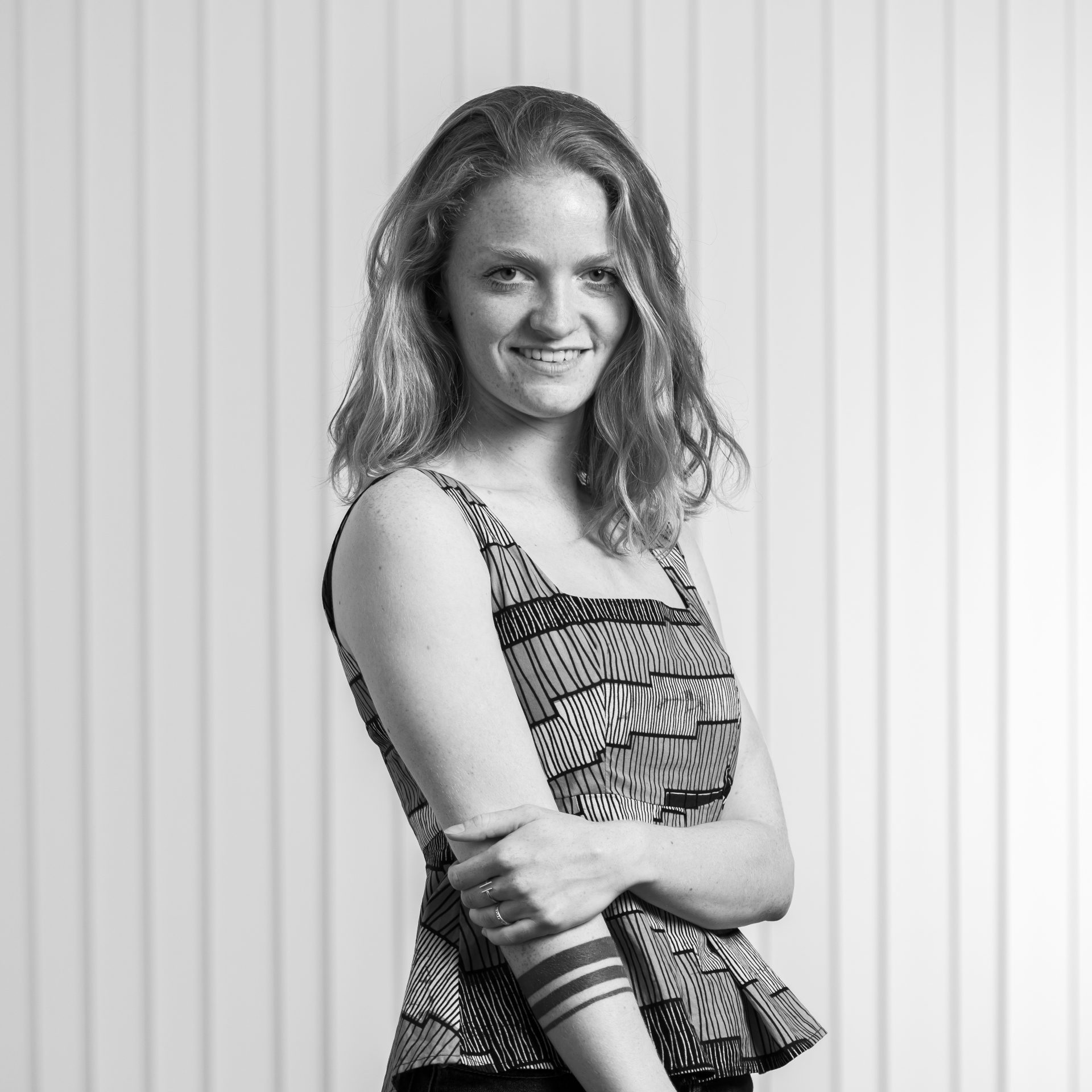 Rafke Van Houplines
Communication
Rafke is a professional dancer of Belgian origin who started her career in the Basque Country in 2014, when she joined Dantzaz. After two years as a member of the group, she decided to pursue her career as a freelance artist and collaborate with different artistic projects, such as LASALA (ES) and Christine Hassid Project (FR). In addition, she has shared her passion for dance by teaching classes to people of all ages, and has done translation, revision and transcription work for Dantzaz and OSA+MUJIKA.Leer más…
Recently, in 2021, she was part of the opera "Idoménée" in collaboration with the Opéra de Lille and Staatsoper Berlin. Furthermore, in June 2022, she completed her studies in Applied Linguistics (English-Spanish-Dutch) at the Vrije Universiteit Brussel (BE) and started a course in Forensic Linguistics. Currently, Rafke is Communication Manager at Dantzaz and continues her career as a freelance dancer in the companies OSA+MUJIKA, ERTZA and ENBATA.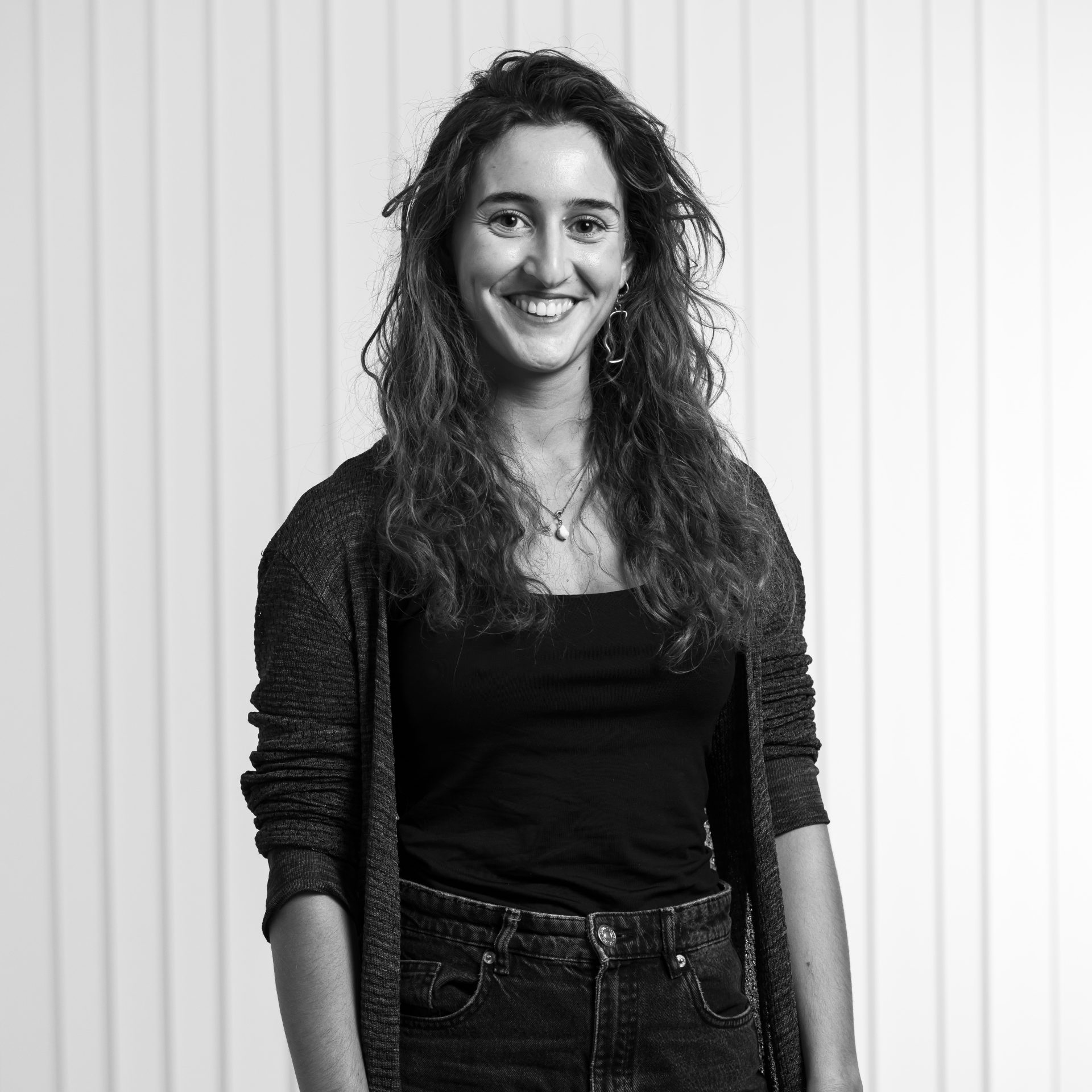 Laura G. Latasa
'Mediaciones'
Born in Bilbao, Laura began her professional dance training at the Escuela Superior de Danza de Euskadi, Dantzerti. After two years, she decided to continue her career at the Centro Andaluz de Danza in Seville. In 2020 she joins Dantzaz, where for three years she has had the opportunity to participate in different creative processes working with choreographers such as Gil Harush, Hilde Koch, Carmen Larraz and Giovanni Insaudo among others. In addition, as a performer, she has been in projects of MDV Danza and Eva Guerrero and currently co-directs her own dance collective, Diskordia Kolektiboa, with Iñigo Rementeria.Leer más…
In 2021 she starts to be part of the 'mediaciones' team of Dantzaz, being able to bring dance to different contexts and realities. At the same time, she studies Social Education at the UNED, which has helped her to complement and enrich the necessary tools as a mediator. She has also taught dance classes to all ages in Bilbao, Seville and now in San Sebastian.
The Batzarra meaning in Basque designates the assembly, the meeting… in general, of people whose knowledge and experience illuminate and accompany a community. In Dantzaz, our batzarra has been accompanying us since our beginnings and is made up of people of great wisdom such as: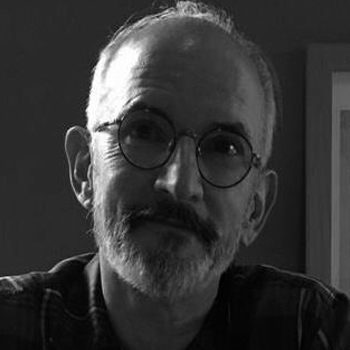 Iñaki Arregi Artano
President
With a degree in Economics and Business Sciences, he has linked his professional career to the field of technology, first at the multinational Bull and then at the Entelgy company until his retirement in 2019. Fascinated by dance since he was young, he was part of the Lizar-Makil group of Andoain, de Goizaldi and the Argia group, where he participated as a dantzari and dance teacher in different projects led by J.A. Urbeltz. Also interested in classical and contemporary dance, he joined the Batzarra of Dantzaz in 2010.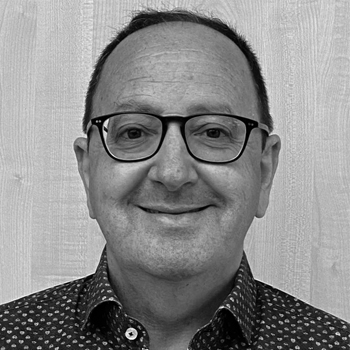 Jon Bagüés Erriondo
Secretary
Degree in Art History (1977) and Doctorate (1990). He studied Archives and Documentation in Madrid (1982-83), as well as musical studies at the conservatories of Donostia, Barcelona and Madrid. He is the author of two monographs and more than 60 articles on music history and music documentation. He was the first president of the Spanish Association for Music Documentation, a branch of the International Association of Music Libraries, of which he was also vice president. After twenty years as director of ERESBIL, the Basque Music Archive, he retired in 2020. He founded the early music group Capilla Peñaflorida in 1985.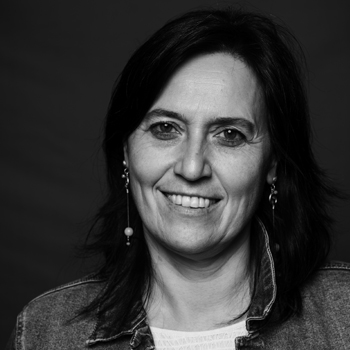 Arantxa Arza Lasa
Financial Secretary
She has a degree in Basque Philology from the Faculty of San Sebastián at the University of Deusto, and began her professional career as a broadcaster at Euskadi Irratia, where she continues today. During these years she has directed several programs and informative spaces. She currently coordinates and presents two weekend programs, Landaberri and Osasun Etxea.
In 2020, she was awarded the Rikardo Arregi journalism award for her work on that last program together with the doctor Felix Zubia.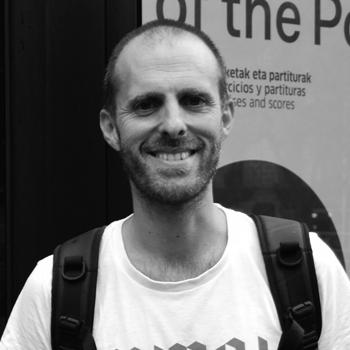 Andoni Mutiloa
He is a journalist and creator. He took his first steps in Basque dance at the school of Juanito Sanchiz (Hernani). As a teenager, he entered Eskola Dantza Taldea, where he spent almost 15 years. He studied journalism (Leioa, UPV) and worked as an editor in different ETB programs. From 2001 to 2007 he was a radio announcer for Gaztea. He later joined Euskadi Irratia and was editor and presenter of several programs for eight years. In 2017 he decided to take a leave of absence from Euskadi Irratia, and since then he has focused his activity as a creator on the performing arts. Recently, he created the "Esnatu Naiz" cabaret.
Xabier Zaldua Olabeaga
He is a journalist; firstly on the radio (1976, SER Donostia), but mainly for Euskal Telebista. Since its inaugural broadcast (1982), he took part in all kinds of programmes, both in front of and behind the camera, until his recent retirement. For four years, he worked in the publishing sector (ELKAR). As a child, he met the ANEXA group, a pioneer of contemporary dance, when they were called "experimental". He learned traditional Basque dances, first with GOIZALDI, and then with KRESALA, during Gene Yurre's time. For the last ten years, he has been a member of the board of DANTZAZ.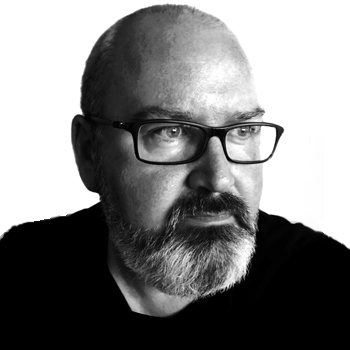 Joaquín Romero Roldán
Graduated in Business Administration and Management from the Public University of Navarra, he has studied negotiation in foreign markets and international marketing at the Chamber of Commerce of Navarra and at the University of Salford (United Kingdom). He is currently manager of the Public University of Navarra. He is also a Trustee of the University-Society Foundation, member of the governing committee of the Navarrabiomed biomedical research institute, of the governing committee of the IDAB Agrobiotechnology Institute and on the board of directors of SIGMA AIE. He has a decade of professional experience in managing cultural institutions. In 2008 he was appointed manager of the Orfeón Pamplonés and in March 2014 manager of the Pablo Sarasate Foundation – Navarra Symphony Orchestra. He has also been a member of the Navarre Council of Culture, of the Association of Foundations of Navarre and an economic evaluator of calls for proposals by the Government of Navarre.