dantzaz
dantza + Z
Our being, dance
«The "Z" expresses our way of doing. In Basque, the instrumental declension is designated by the letter "Z", which closes the end of a word, referring to the way of doing, to how to do… Dance is our being and our way of doing. We dance by dancing and making dance. No, it is not a redundancy; it is a reality».
Adriana Pous, artistic director

Dantzaz encourages employment and professionalisation in the dance sector while promoting creation and research by giving opportunities to performers and choreographers worldwide
through artistic residencies and different types of contracts and grants and by supporting mediation and innovation projects to create new audiences.
Dantzaz is also a centre located in the facilities of Gipuzkoako Dantzagunea, where action, mediation, meeting with the community and accompanying artistic processes go hand in hand. It forms part of take out international cooperation networks. It leads various projects in the Euskadi-Navarre-New Aquitaine Euroregion, thanks to the support provided by the Provincial Council of Gipuzkoa, the Basque Government and the National Institute of Performing Arts and Music-INAEM and the Euroregión. During its over two decades of history, it has signed more than fifty productions and maintains cooperation and artistic exchange projects with institutions in Europe and America.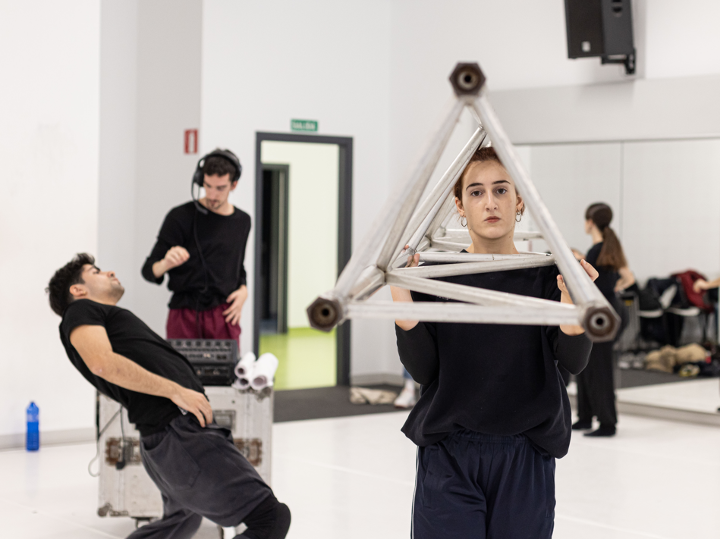 ZONA RESIDENCIES
STAFF
Dantzaz welcomes the Italian performer and choreographer Giovanni Insaudo in May as part of its ZONA residency programme. Originally linked to the Dantzaz team, his presence at the professionalisation centre is particularly significant and represents an opportunity to develop his work as a choreographer and to delve deeper into the artistic processes and forms of creation that Dantzaz stimulates.
Through a realistic and human narrative, STAFF presents sketches and situations that normally remain hidden or invisible, inviting the audience to discover new and exciting dimensions behind choreographic creations. Through very personal language, Insaudo aims to create a unique experience that stimulates the intrigue and curiosity of the spectator for everything that happens behind the curtain.
2023.06.01, 20:00, STAFF, preview, Lekuona Fabrika, Errenteria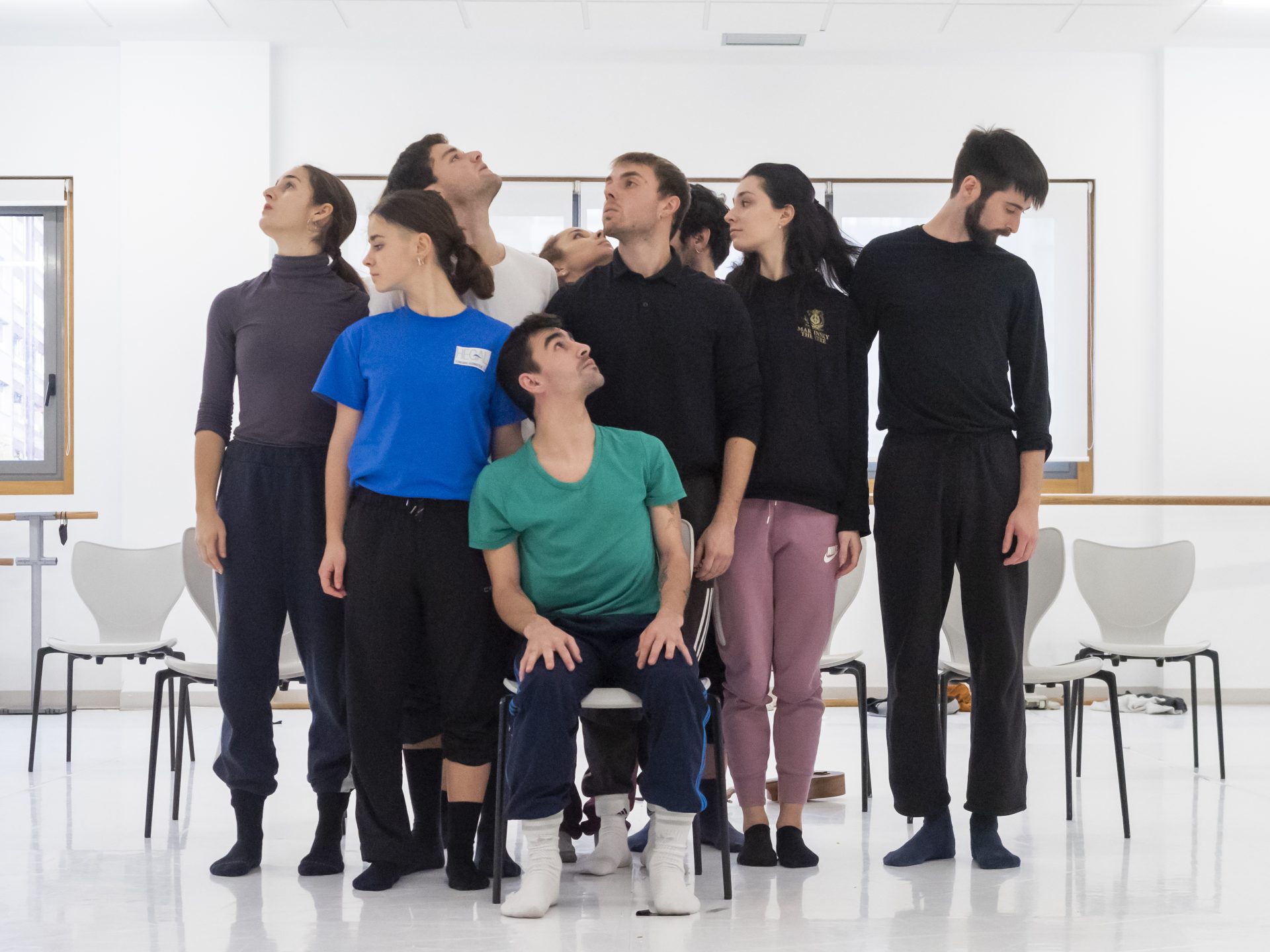 ZONA RESIDENCIES
Body, voice and movement
Research Week
Dantzaz is committed to local talent and welcomes proposals from artists from the region who are looking to collaborate and return to their land of origin. Over the course of a week, the Dantzaz performers will collaborate with two artists from the Basque Country, Eneko Gil in the framework of the ATALAK residencies and Asier Edeso in the framework of the ZONA residencies. The relationship between voice, text and movement guided by Eneko Gil and the connections from the parts of the body to the emotional aspect will be the basis of Asier Edeso's research.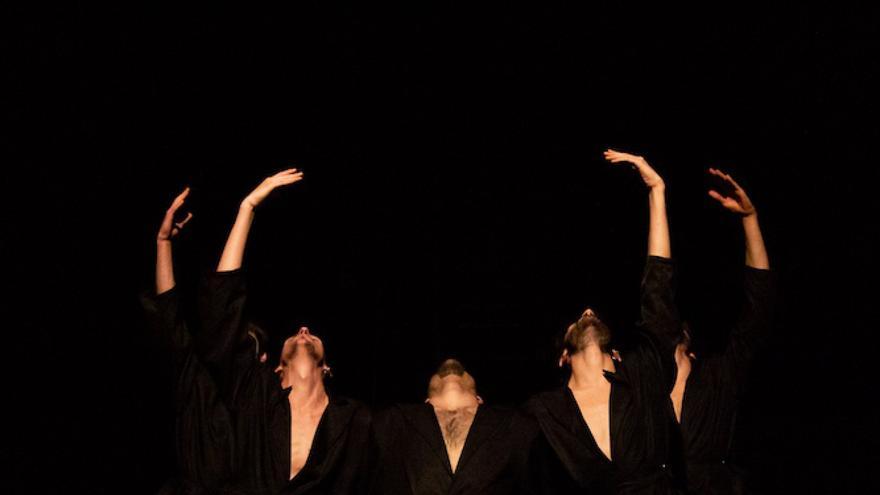 DAGAZ
Would you like to enjoy a night full of dance and art?
Come on tour with us!
 As part of our programme, DAGAZ proposes to attend the show QUO, by Dantzaz, whose performance will occur in Santurtzi on May 26th. After the show's staging, we will return by bus to our starting point, sharing our impressions and sensations about what we have just experienced. Don't miss it! Join us in this cultural adventure and enjoy a different experience you will remember forever. See you on the bus!
26.05.2023
15:00 departure from Dantzagunea (Pelotari Kalea, Errenteria)
20:00- 21:00 QUO show
21:30 return to Errenteria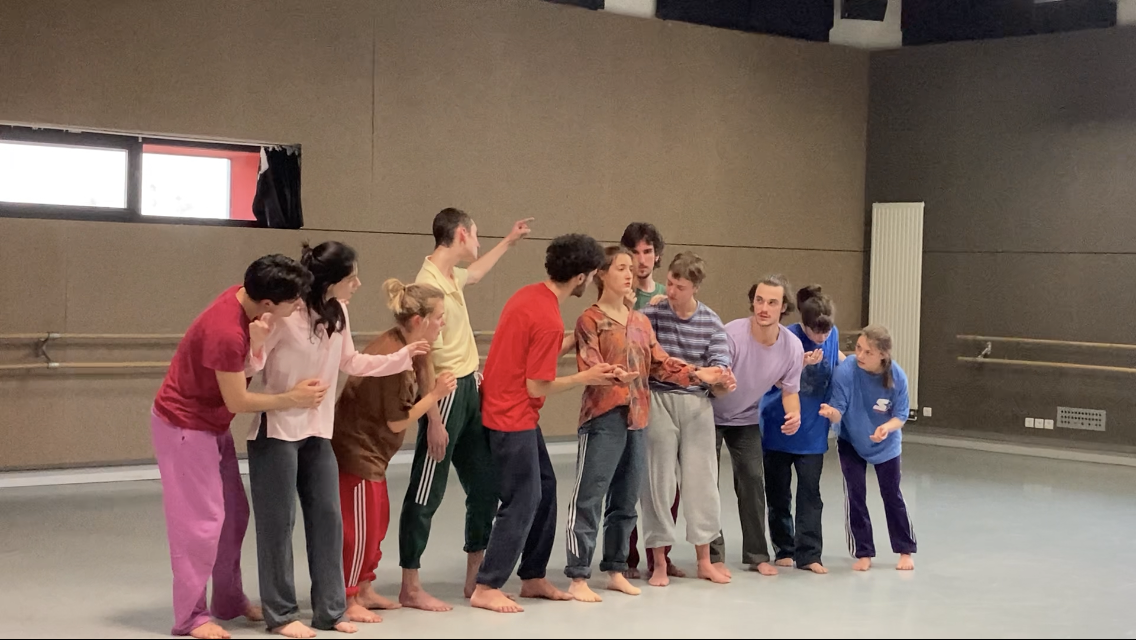 RESIDENCIES ZONA
Je m'appelle Dieu, Emilie Camacho
After participating in the Tremplin Corps&Graphique 2022 competition at the Temps d'Aimer la Danse festival in Biarritz, the choreographer and performer Emilie Camacho had four days of choreographic research with thirteen Dantzaz performers with whom she developed her choreographic proposal Je m'appelle dieu. 
As a choreographer, Emilie Camacho seeks more than the group's form, energy and dynamics, for which she has proposed a personal and group search inspired by mythological characters.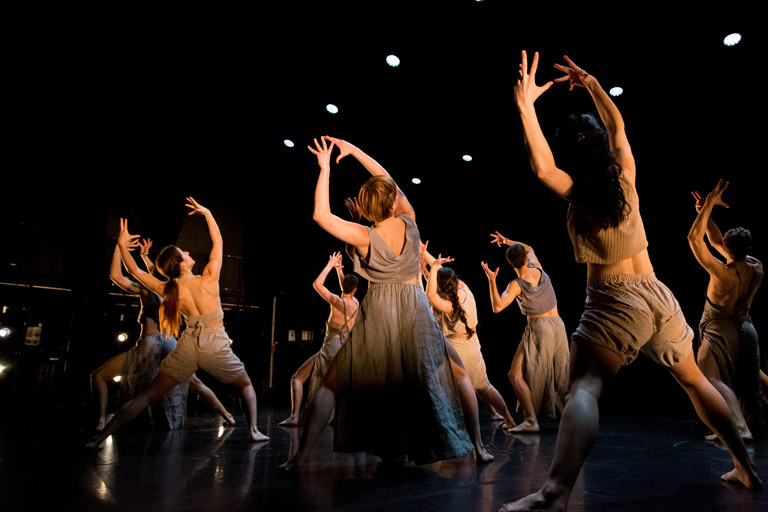 QUO
DANTZAZ IS PRODUCTION
'QUO', a programme with pieces by Gil Harush and Hilde Koch
Is there space – a place – for dance? How can it be found in a world where virtuality threatens to fragment at every moment this rituality or ceremony of the body, movement…? QUO', the new programme of Dantzaz (premiered at the last edition of DFeria), invites us to imagine this path and does so by using the gazes that envelop the works of choreographers Gil Harush and Hilde Koch. Both artists are the authors of the three that make up a mosaic that brings old fishing traditions to the stage, that portrays the anxiety produced by being permanently connected, or that speaks to us of the four natural elements to recreate an ancestral and beautiful territory where we can find peace.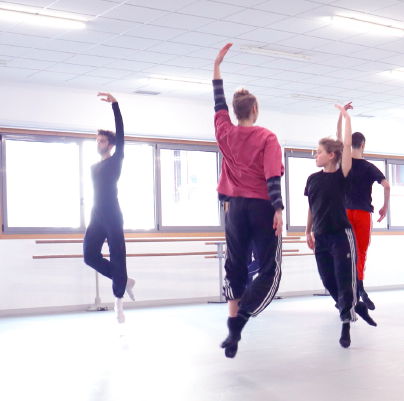 BILATERAL RESIDENCIES
Guri Dagokiguna Suzanne Miller (2020) Nin.Fa.unes Edgar Zendejas (2023)
Within the framework of the exchange program between creators established by the Conseil des arts et des lettres du Québec (CALQ), Dantzaz, Etxepare Institute and Tabakalera, different artists have carried out their choreographic projects, enriching themselves with this experience. During January and part of March 2023, choreographer Edgar Zendejas completed his residency at Dantzagunea and Tabakalera, accompanied by the artistic team of Dantzaz. In turn, the creator Suzanne Miller, recipient of this program in 2020 and whose artistic project was interrupted as a result of the Covid-19 pandemic, has had the opportunity to finish her work Guri Dagokiguna, which is also presented in this double dance program.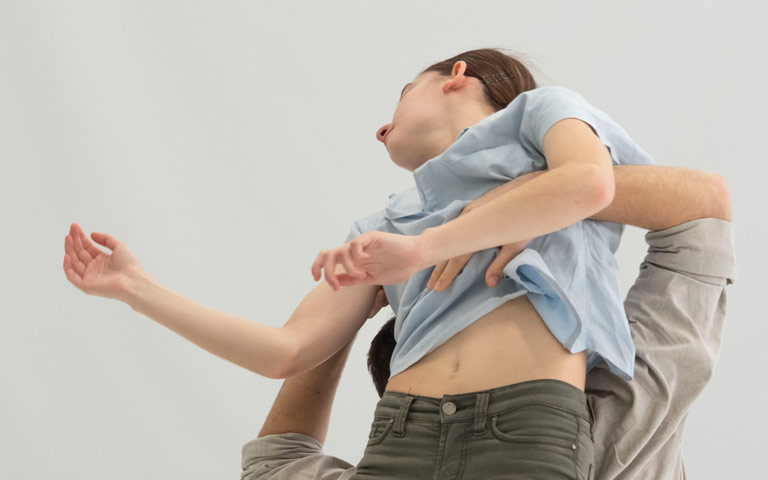 Dantza and cinema
DANTZAZ IS PRODUCTION
BATIK ITSASORA', an immersive format that unites dance and documentary film in a project about refugees
Choreographic creation and cinema come together in a surprising new immersive format that invites the public to enjoy viewing a documentary film and a live dance performance. The film'Basotik Itsasora' delves into the drama experienced by refugees and the impact of human migration. It does so by looking at the present and the more recent past; an example is Gurs, the concentration camp that received thousands of displaced Spaniards after the Civil War. After the screening, eight performers will stage 'BASOA', a piece inspired by the same theme.