Dantzaz promotes
professionalisation in the dance sector
Since its creation in 2002, Dantzaz has been a platform for the projection and launching of artists linked to the world of dance.
Nowadays, it has become a rara avis that deepens its vocation to provide opportunities and accompany the artistic trajectories and processes of performers and choreographers worldwide.
Dantzaz is employment
Dantzaz offers opportunities
To choreographic performers
Scholarship contracts. This employment modality offers different performers a first professional experience that is complemented with other contracts – as an artist – for each of the performances programmed in the company's tours.
Employment contracts (as an artist). Dantzaz formalises employment contracts as an artist – and according to the conditions regulated by the sector agreement – for each performer on tour, incorporating various professionals from the Euroregion to reinforce their tours and other projects and creations of the company.
MUGIZ. This formula offers places in the company to young performers from the Euroregion to create a young "quarry".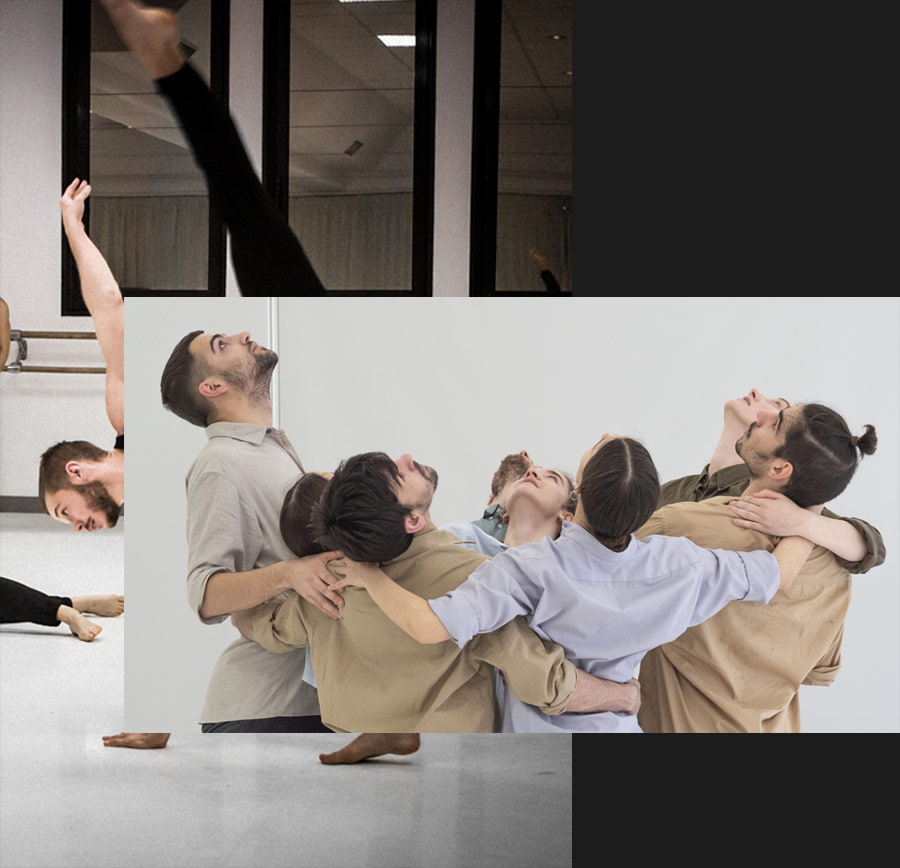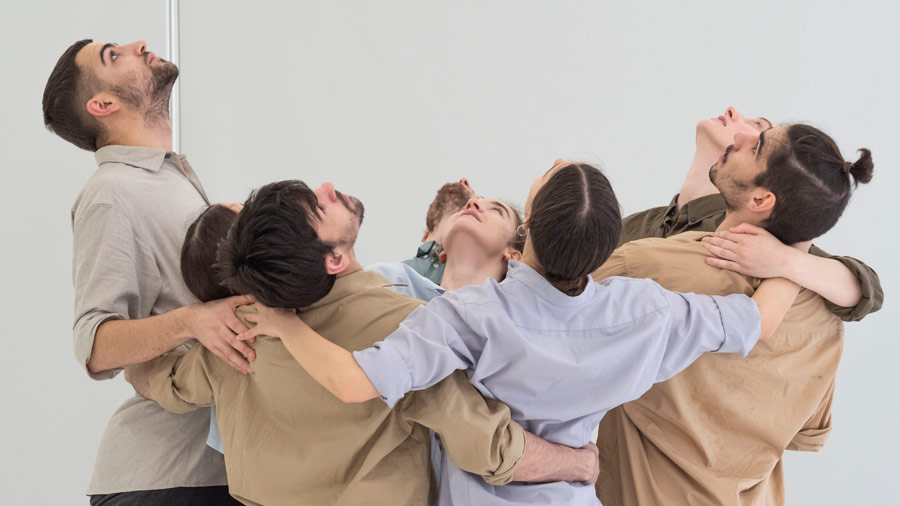 Dantzaz carries out private and personalised auditions whose management process is articulated through the following phases:
1.- Applicants should send an application e-mail to the e-mail address audizioak@dantzaz.eus. E-mails of recommendation or proposals sent by third parties or institutions will not be accepted. Applications must be accompanied by a curriculum vitae, photos, videos and a letter of motivation expressing the applicant's interests.
2.- n a second phase and after assessing the applications received, the company sends the applicants an invitation to attend a private audition: to take classes and share the rehearsals of Dantzaz for one or several days. During their visit, the performers have the opportunity to get to know the philosophy and the work that the company carries out daily and be advised on their path towards professionalism through a personal interview with Adriana Pous, artistic director of Dantzaz.
3.- As a last resort, a final job interview is scheduled to define the regulatory framework of the contract, temporality and other administrative issues.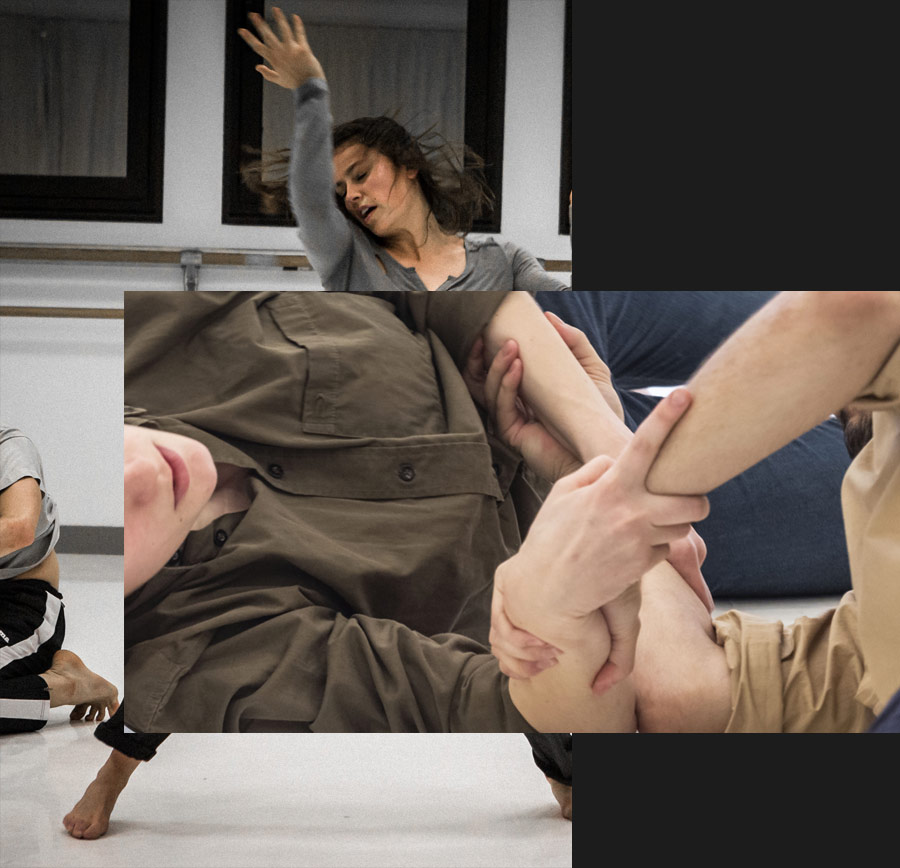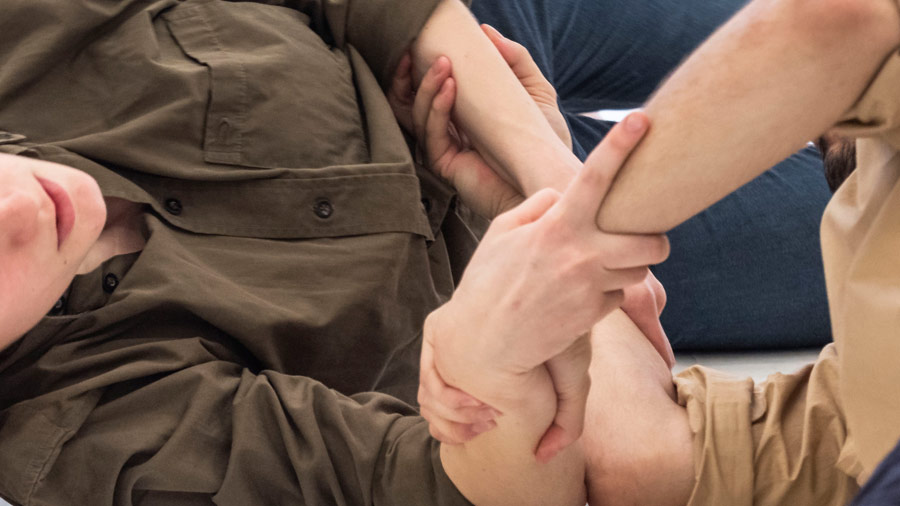 his formula (inspired by the meaning of "boomerang") allows former company performers to continue in contact with Dantzaz during those periods of less professional activity by attending the open classes and periodic training sessions programmed at our headquarters in Gipuzkoako Dantzagunea.
In addition, they are allowed to participate in various Dantzaz projects through professional contracts. This "status" also facilitates the creation of an ecosystem that nurtures the exchange of experiences between old and new members of Dantzaz.
To choreographers
DANTZAZ has articulated a network of allies that offers local and international choreographers various formulas for the annual realisation of three or four production and creation residencies (lasting between 2 and 4 weeks) enriched with a process of artistic and management accompaniment.
If you are a choreographer from the Euroregion, go to www.atalak.org.
If you are a choreographer living outside the Euroregion, please consult this website's 'Dantzaz es creación' section or contact us by e-mail at artistik@dantzaz.eus.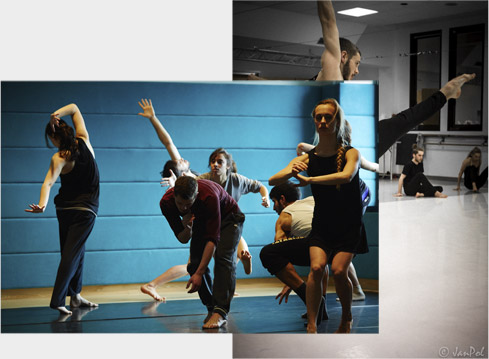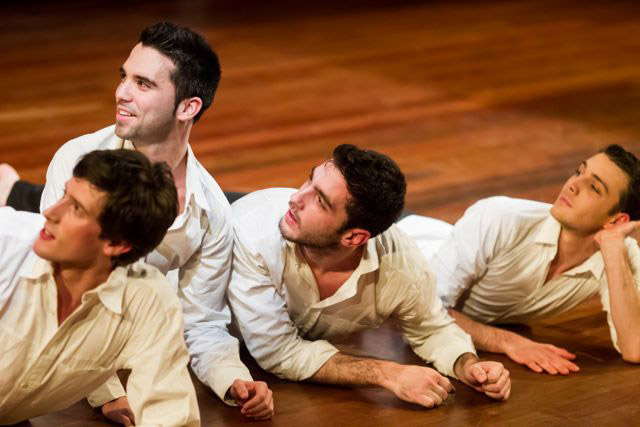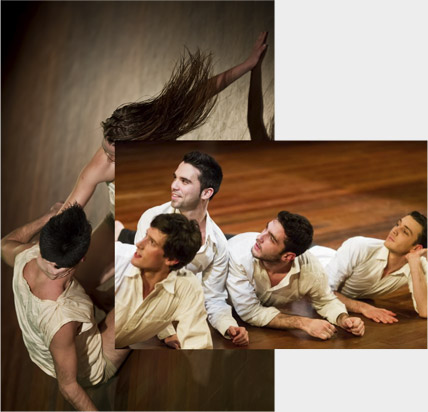 To other professionals in the dance sector
n each production process (more than sixty artistic projects endorse the company's trajectory during its two decades of existence), Dantzaz hires costume designers, lighting and stage technicians, set designers and composers. In many cases, these contracts are formalised through collaboration agreements that the company has signed with various cultural and educational institutions throughout Europe.
If you are interested, send us your curriculum vitae and a letter of motivation to the e-mail address orok@dantzaz.eus, and you will be included in our database.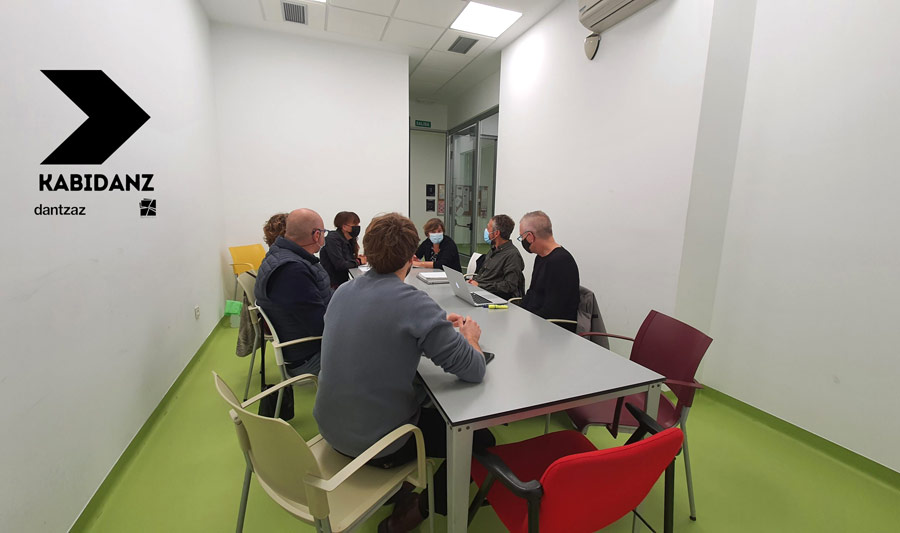 Mentoring: KABIDANZ
In collaboration with the local development agency of our region, Oarsoaldea, Dantzaz has created KABIDANZ, a coworking and consultancy space for entrepreneurship projects in the dance sector carried out by former members of the company and other users of Gipuzkoako Dantzagunea.
This initiative promotes employment in the live arts (through advice and the promotion of new projects), through the support of development agencies (both in Oarsoaldea and in the Euroregion) and by combining tools and management models that connect the world of the performing arts and economic development.
If you would like to submit a project to be supported/advised in Kabidanz, please contact orok@dantzaz.eus.